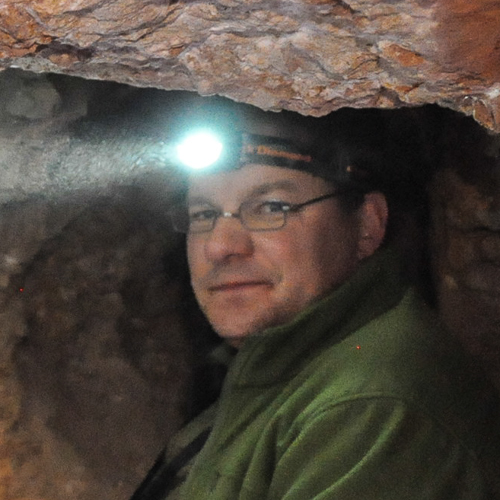 I love minerals. I have a passion for minerals that lights me up – I've had it since the time of my earliest memories. I can completely lose sense of time and the rest of the world when I immerse myself in the world of minerals, and I always come back happy. (Pretty cool, eh?)
I feel completely lucky to be able to enjoy this passion. If you love minerals the same way, I'm glad we can share this together – and if you don't yet, I would love it if you discovered the same passion.
So my goal, and what makes me tick these days, is to bring you the best I can in mineral specimens from all over the world, to help you enjoy the world of minerals and build the collection you want to build.
I am also enjoying teaching and sharing, and am a regular speaker on many different mineral topics. I have presented at the Rochester Mineralogical Symposium, Denver Gem & Mineral Show, and many mineral clubs, including the Walker Mineralogical Club, Bancroft Gem and Mineral Club, Young Toronto Mineralogists Club, Montreal Gem and Mineral Club, as well as in schools to grade school children. I'm privileged to serve as the Chair of the Rochester Mineralogical Symposium.
You don't need to read any more of this section than you have already read – you can stop here and go back to awesome minerals.
But, if curiosity is compelling you to read about who I am and exactly how I got here…
Background and Professional Career
Up until launching this website, I led a dual life. I was my mineral self as time allowed, but by day I was a busy corporate securities lawyer. I started out in life attending a great small high school in downtown Toronto called University of Toronto Schools (UTS), and then I went to McGill University in Montreal. At McGill I studied history and literature with my eyes set on law school, and of course I also studied mineralogy (dual life has been going on a long time!).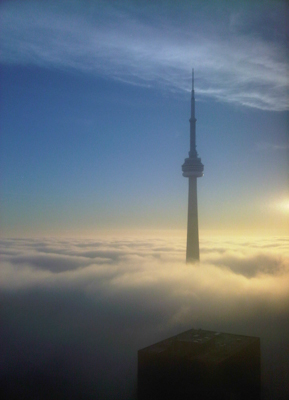 By that time I had already read every English-language book and field guide I could find relating to minerals for collectors, and I had read every back issue of the Mineralogical Record word for word. At McGill I was privileged to study mineralogy under Dr. Robert Martin, then the editor of Canadian Mineralogist, and we did some advanced work together on the mineralogy of calcite vein-dyke deposits in the Grenville Province (an interest we have shared to this day).
After McGill, I attended Osgoode Hall Law School in Toronto, and became a corporate/securities lawyer on Bay Street (Canada's Wall Street). I spent my whole 18-year career with the top Canadian firm, Stikeman Elliott LLP, where I was honoured to be a partner for many years. It was an all-consuming engagement – an opportunity to work with amazing lawyers and businesspeople, and of course many friends. I also had a cool view from my office 🙂 .
What happened to the dual life? Well, on Bay Street itself, I actually managed to mix law and minerals – I pursued a career of financings, mergers and acquisitions in the mining industry.
Canada is the world's top financial centre for international mining companies, and I became an expert in Canada's world-leading mineral disclosure law (known as Canadian National Instrument 43-101). I was nationally and internationally recognized among the best lawyers in the field and enjoyed my mineral disclosure work, and enjoyed speaking at conferences around the world.
However, the law side was beginning to lose steam against the mineral side…
Mineral Collector
I began innocently enough, when I was in grade school. I picked up specimens whenever I found something cool, and bought things from rock shops, as existed in those days. I then happened to pick up a brochure called "Minerals of the Bancroft Area", and when that brochure was unfolded, it had a large map with numbered localities all over it, listing names and photos of minerals one could find – a treasure map. I asked my dad if he'd take me, along with my friend Eric, to collect around Bancroft for the day. Dad was happy to, and after that day I was hooked. Like many people who become mineral collectors for life, I began learning, reading and taking many trips to local museums – and I could not get enough! Of course, I soon became an avid field collector, with each of my parents taking me out on local adventures.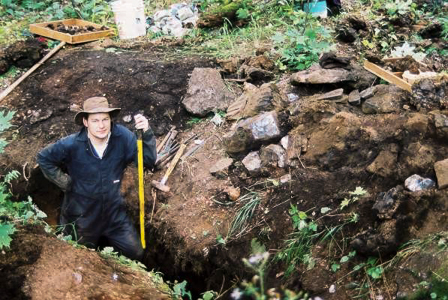 Once I had my driver's license, I was out collecting wherever and whenever I could (in all of Canada's weather conditions). Although I have been fortunate to collect at localities around the world, most of my collecting has been Canada, primarily in Ontario and Quebec.
I particularly love collecting in the "Bancroft Area", including the Madawaska Highlands and Haliburton Highlands. During my university days in Montreal I was out collecting every free day I could find, and I was lucky to be at McGill during Mont St. Hilaire's heyday.
I have travelled extensively to acquire minerals (Antarctica is the only continent where I have yet to do that). I am grateful to have mineral friends and connections around the world. I attend major mineral shows as I am able, and I love soaking up all I can about the latest finds that emerge from all over the globe.
Many of the adventures I've had in minerals have been shared with my good friend and collecting partner, David Joyce,  a long-time mineral dealer with an excellent website full of interesting minerals and articles – and now his great mining and mineral music too – if you have not been there before, check it out! www.davidkjoyceminerals.com  (The photograph above was taken by Dave during one of our collecting trips at the Bear Lake Road locality in the Bancroft Area, near Tory Hill.)
Photographer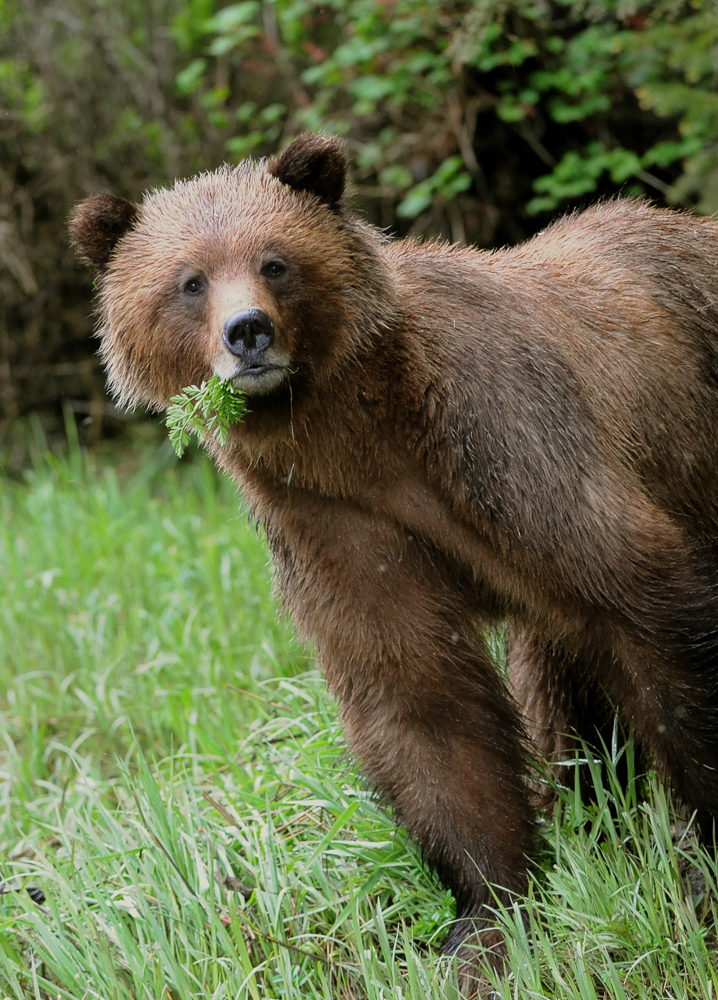 I've been an avid photographer since I was a kid. (Mom bought me my first SLR when I was 12, a used classic Pentax built like a tank with an external light meter.) I have always felt a closer connection to nature, wildlife, landscapes and minerals through my photography and I love shooting wildlife. (The bear above is a beautiful female grizzly, photographed in the Khutzeymateen wilderness, northern British Columbia.)
Of course the photography has now also become one of my favourite ways to enjoy minerals.
I have learned mineral photography through the kind generosity and endless patience of Jeff Scovil, the master mineral photographer of our time. Hopefully you'll enjoy some of my photographs (mineral and non-mineral!) through the website.
I feel strongly that you should know how the mineral photographs on this site have been taken and what they represent. If you have not already found the page via another link, please take a moment to read About Our Photographs.
Astronomy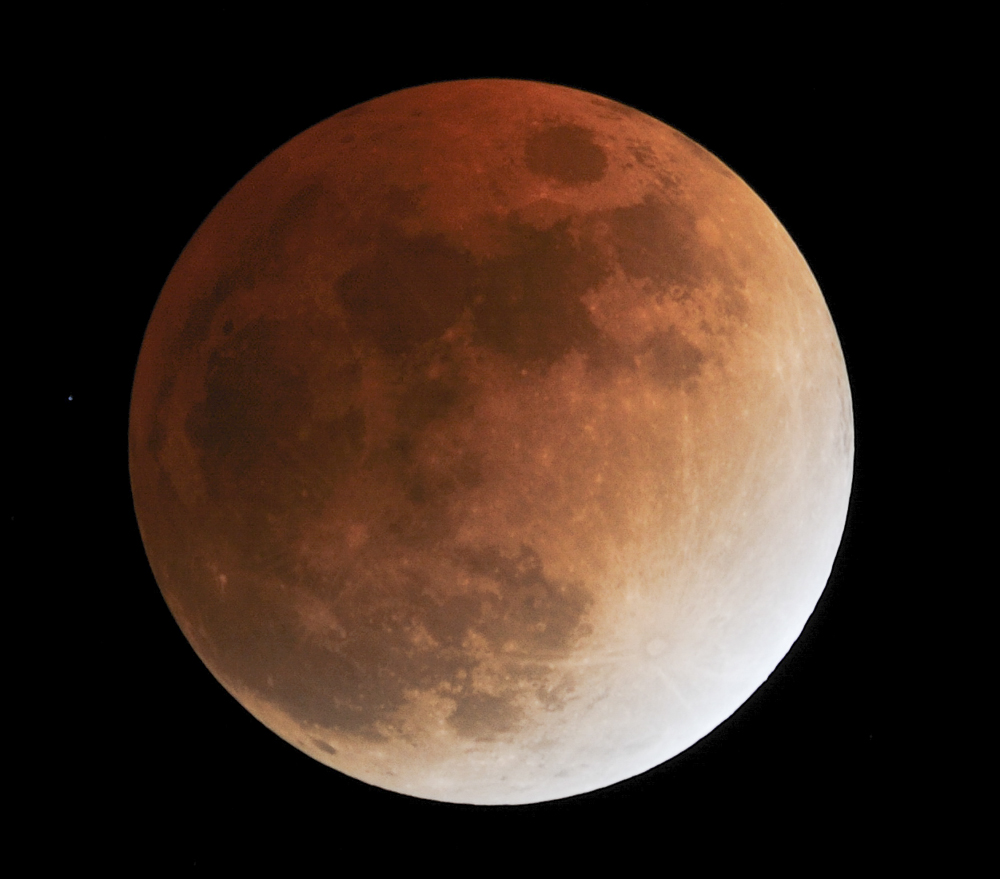 Confession: I was once the kid who wanted the little red telescope out of the catalogue for Christmas when others wanted the little red bicycles (clearly out of a different catalogue). Ok, some people might say a bit geeky, but I was the one who got to gaze at Saturn's majestic rings and other awe-inspiring far-away things, which was ok by me. When I was in high school my dad and I spent part of a year together building a larger telescope. I loved that scope and spent hundreds of clear starry nights with it.
Up here near Bancroft, we get skies as deep and dark as any in the civilized world. I now use a much larger one – an amazing quality 18" Newtonian reflector (a Dobsonian) from Dave Kriege at Obsession Telescopes – as my primary scope. I also observe with a 4" TeleVue refractor – they are both excellent instruments for nights out under the heavens.
And Now…
And now the minerals have won out in my dual life. I am happy I am here to bring you the best I can from the amazing world of minerals.