Categories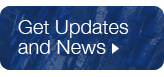 Archives
Bancroft Shows 2015
This is a great time of year in Bancroft. The woods are full of deep green, the lake is warm enough that it's no longer only the dog who thinks swimming is a good idea, and… it's our mineral show season.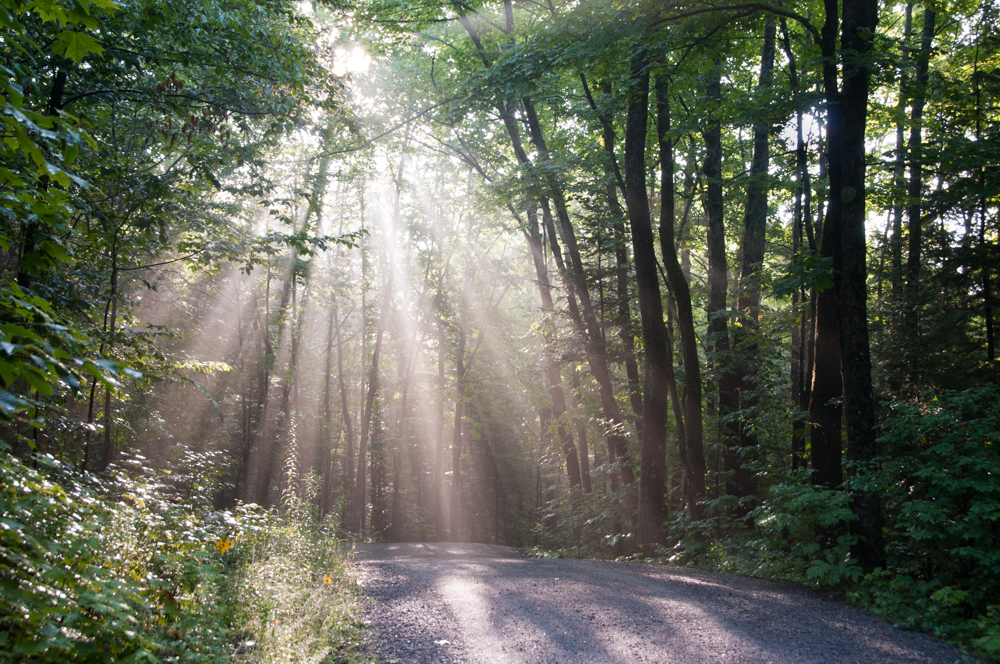 The forest on the morning of the Club Show
Every summer, on the last Sunday of July we host the Bancroft Gem and Mineral Club Show, and the following Thursday marks the beginning of the four-day Bancroft Rockhound Gemboree.
Bancroft Gem and Mineral Club Show
Our Club Show is focused – of course everyone is welcome to attend, yet it is a show for minerals and mineral collectors of all levels. You won't find any gem trees or pewter miners glued to specimens. Local collectors and dealers come together for a great day, and it all goes by too quickly!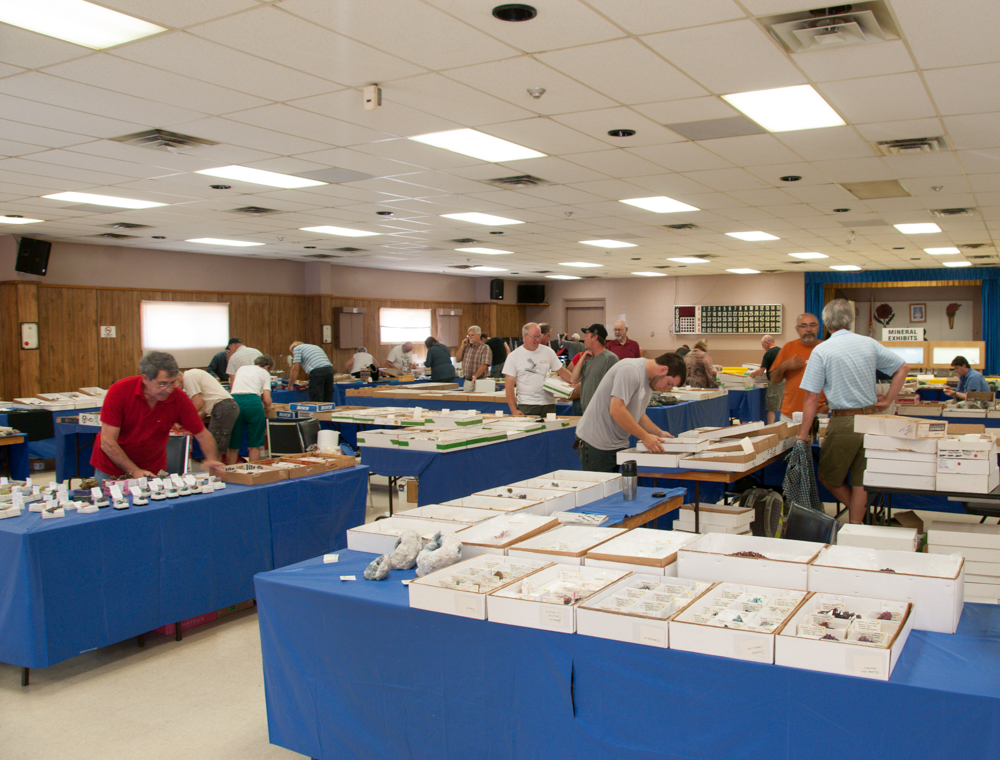 End of morning setup at the Club Show.
Well-known Canadian collectors and dealers in this photograph include:
David K. Joyce (right, back to camera), Doug Wilson (in distance, black T-Shirt, as if starring in Monty Python's How Not to Be Seen), George Thompson (centre, in white, holding a flat full of minerals, as he pretty much always is), Robert Beckett (to George's left, on a critical early-morning mineral phone call), and Mark Stanley (left of centre, in blue, leaning on the table for support until his coffee kicks in). Somehow Frank and Wendy Melanson escaped a photo here, but as always they were instrumental in organizing, as always.
The Club Show includes exhibits of fine minerals on the show theme, and this year's theme was "Apatite and Other Phosphates." George Thompson put together a superb display of Yukon Phosphates from his collection, and since you may have seen a photograph of a similar display by George in my Rochester 2015 post (link below), I thought you might enjoy seeing a few of the specimens up close this time. Many of you will know Canadian mineral photographer Michael Bainbridge. He of course takes excellent mineral photographs, has shot some of George's collection, and he generously shared copies of the following photos for this post.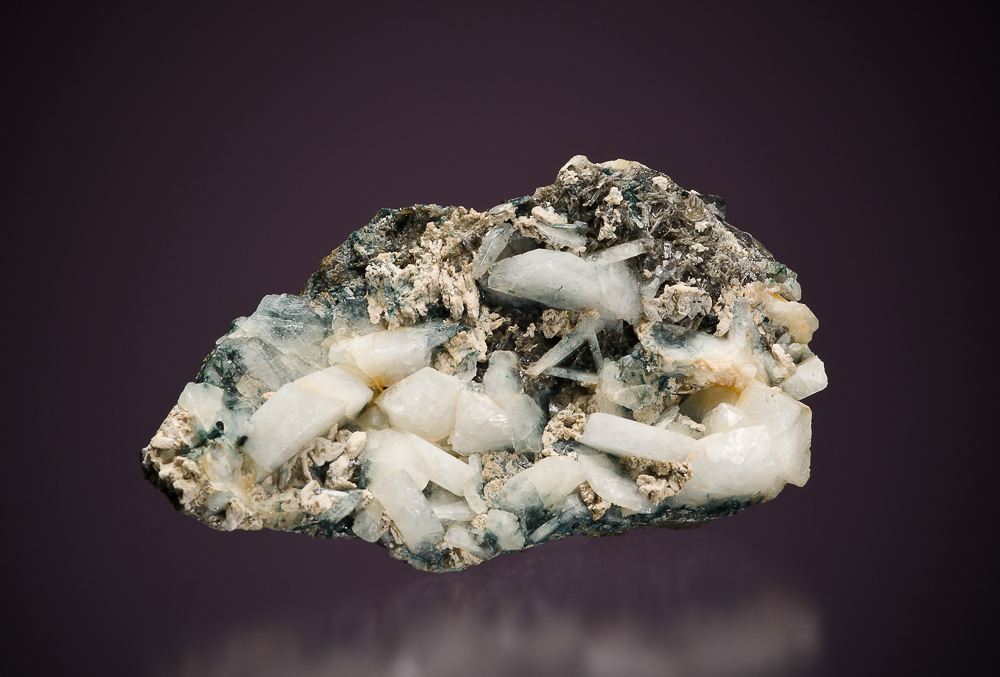 Bobdownsite, Rapid Creek, Yukon, Canada – 9.2 cm
George Thompson collection. Michael Bainbridge photo.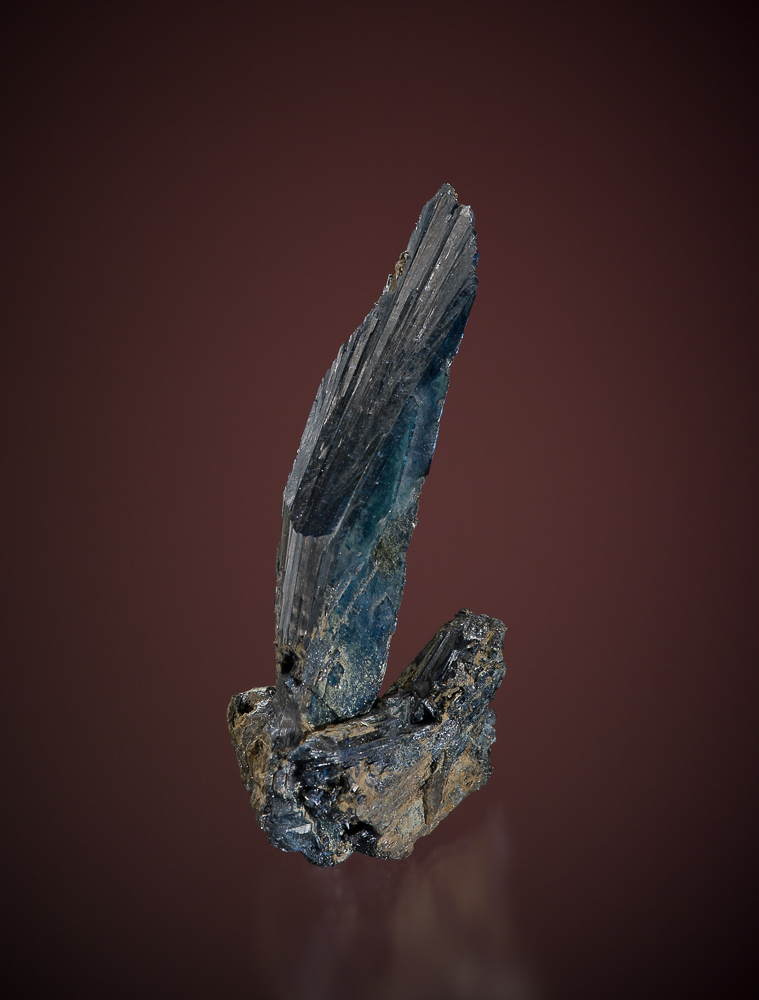 Vivianite, Big Fish River, Yukon, Canada – 7 cm
George Thompson collection. Michael Bainbridge photo.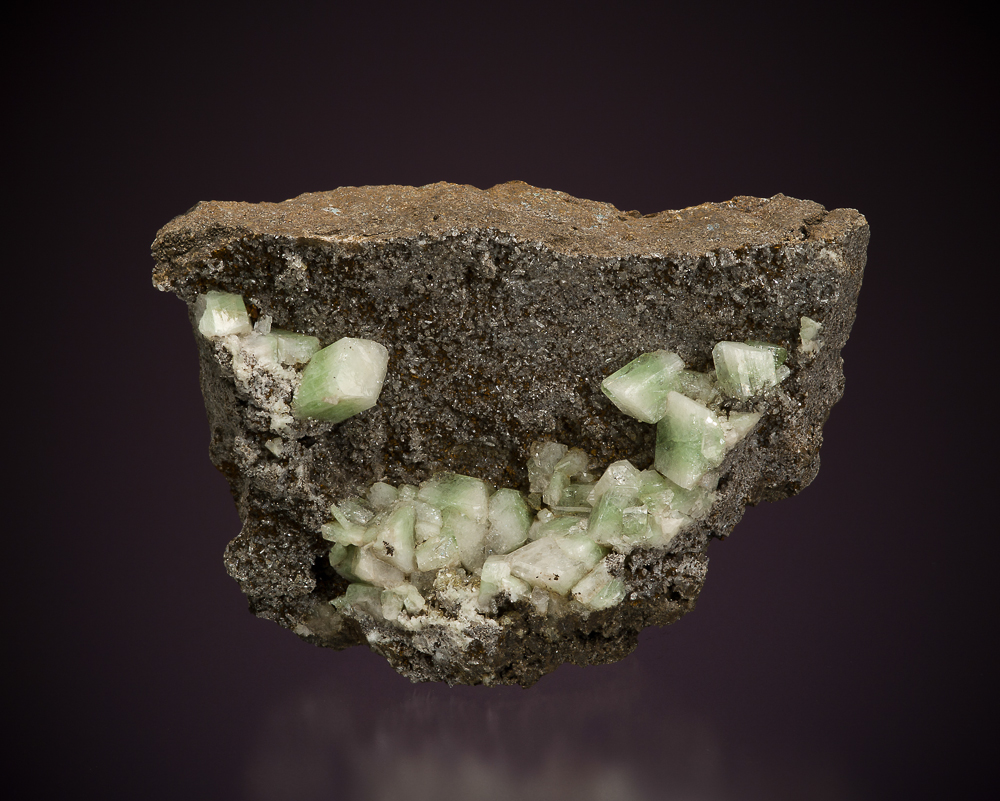 Augelite, Rapid Creek, Yukon, Canada – 8.3 cm
George Thompson collection. Michael Bainbridge photo.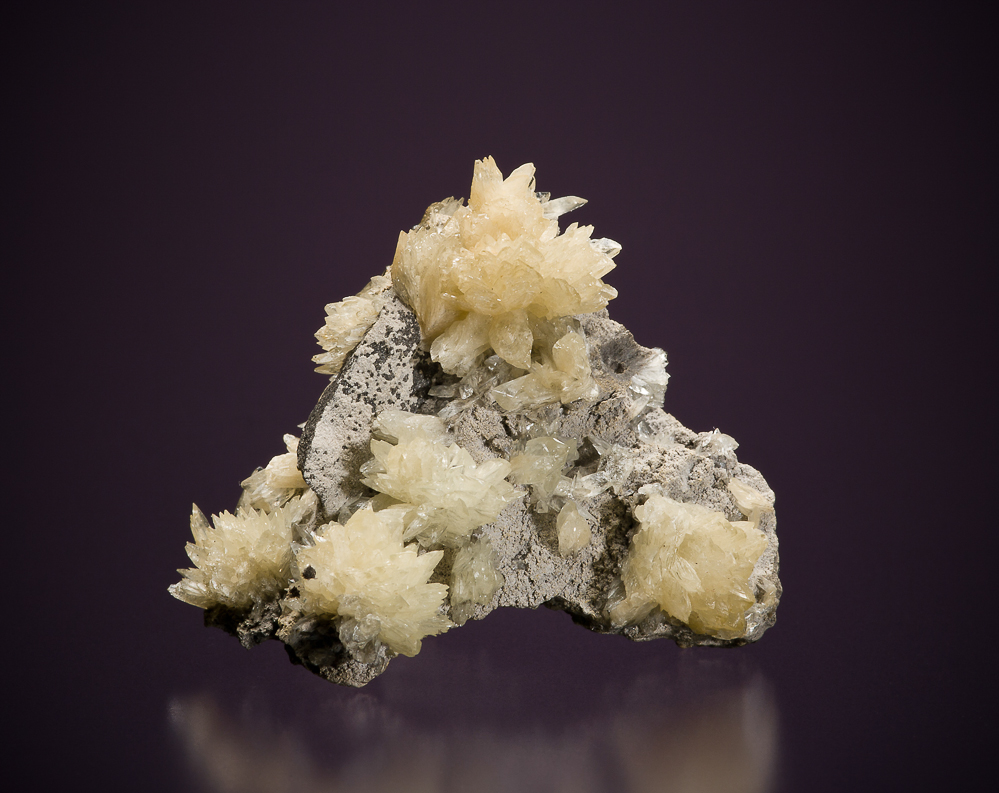 Collinsite, Rapid Creek, Yukon, Canada – 4 cm
George Thompson collection. Michael Bainbridge photo.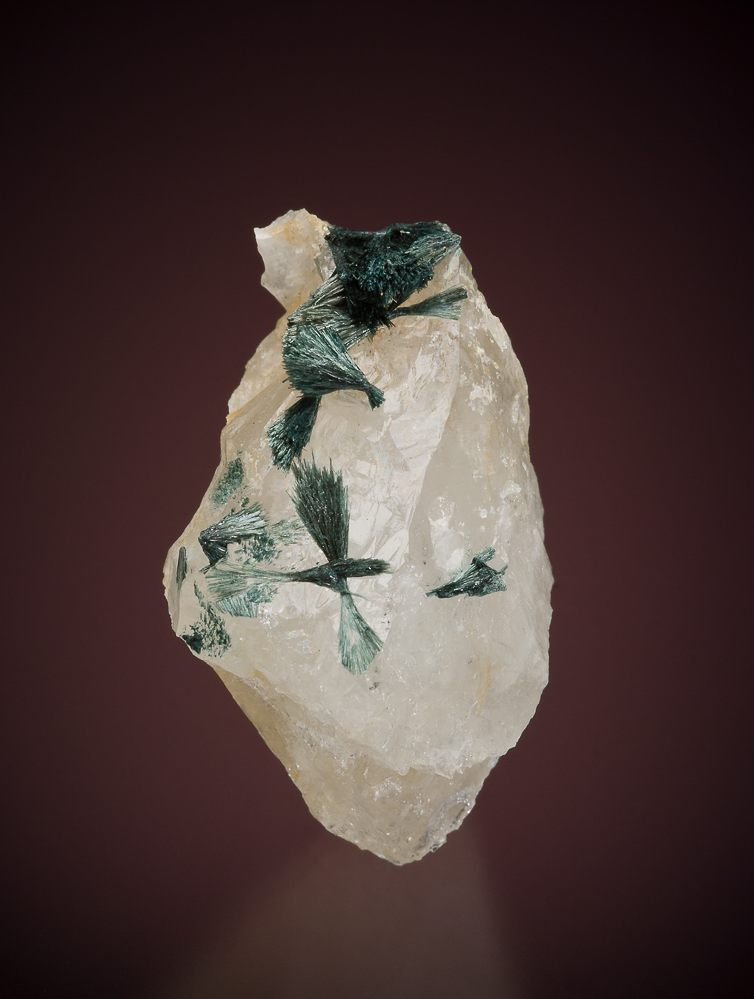 Gormanite, Rapid Creek, Yukon, Canada – 4 cm
George Thompson collection. Michael Bainbridge photo.
As life would have it, I put together a display of fluorapatite from my own collection – here's a portion of that display case: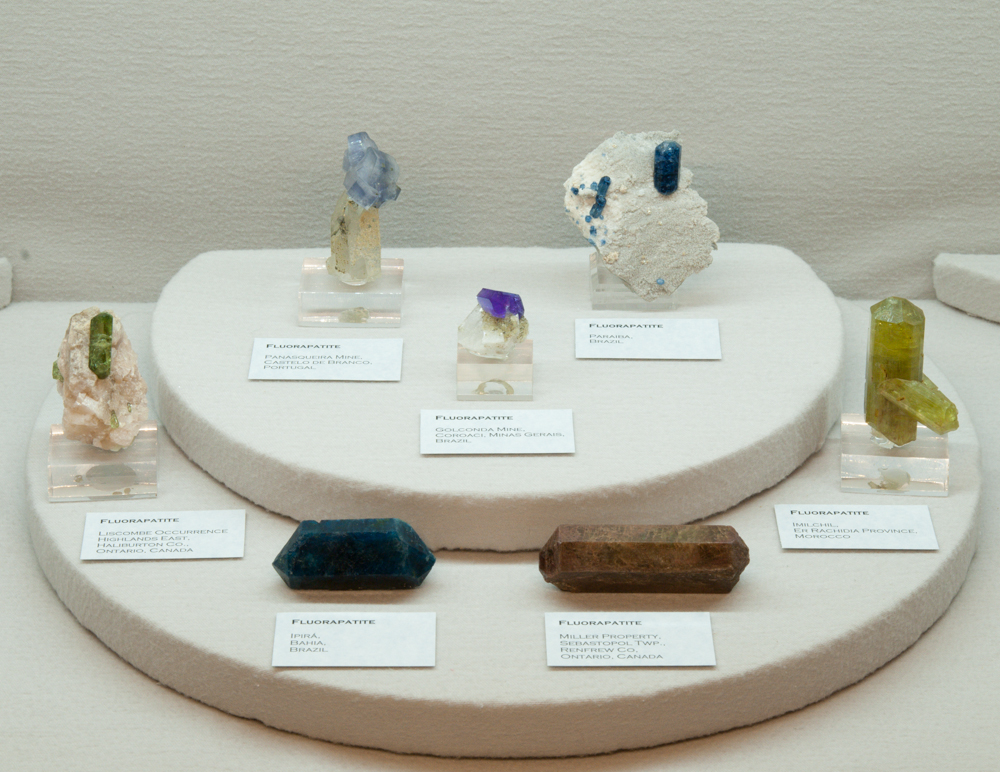 Fluorapatite, R. McDougall Collection. For sense of scale, the purple crystal from the Golconda is 2 cm.
The grand finale of the Club Show each year is the live auction. Long-time collector and Club member Mark Stanley is also a professional auctioneer, and when he's at full auction speed, it is something to behold. He always delivers good laughs along the way.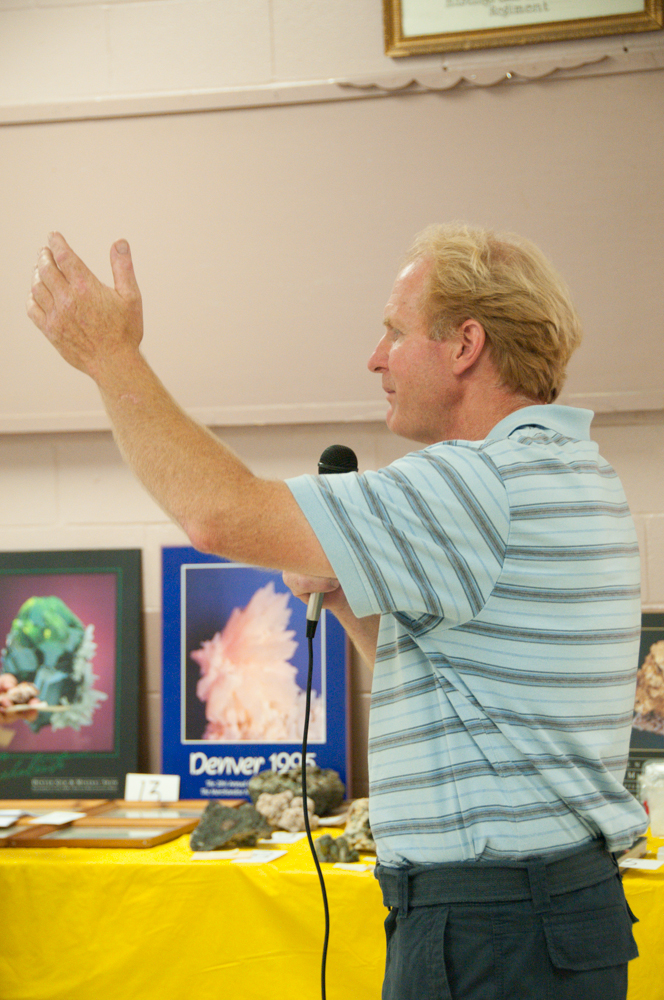 The Club Show is only possible thanks to the dedication of the club members who volunteer to put it all together. We're a small club and we're all grateful for all efforts that have made this such a fine event. All proceeds from the show go to the Bancroft Gem and Mineral Club Mineral Museum (if you'd like to read more about the museum, there's a link to a post on it, below). Next year will be our 20th already (!).
Bancroft Rockhound Gemboree
The Gemboree has been a mainstay in Bancroft for over 50 years. This is truly an old-school mineral show, with field trips to local mineral localities and everything from grab bags and minerals for kids, to typical commercial fare and also fine minerals. The indoor venues, the hockey arena and curling rink, might reinforce the notion that Canadians don't like to spend time away from these facilities at any time of year.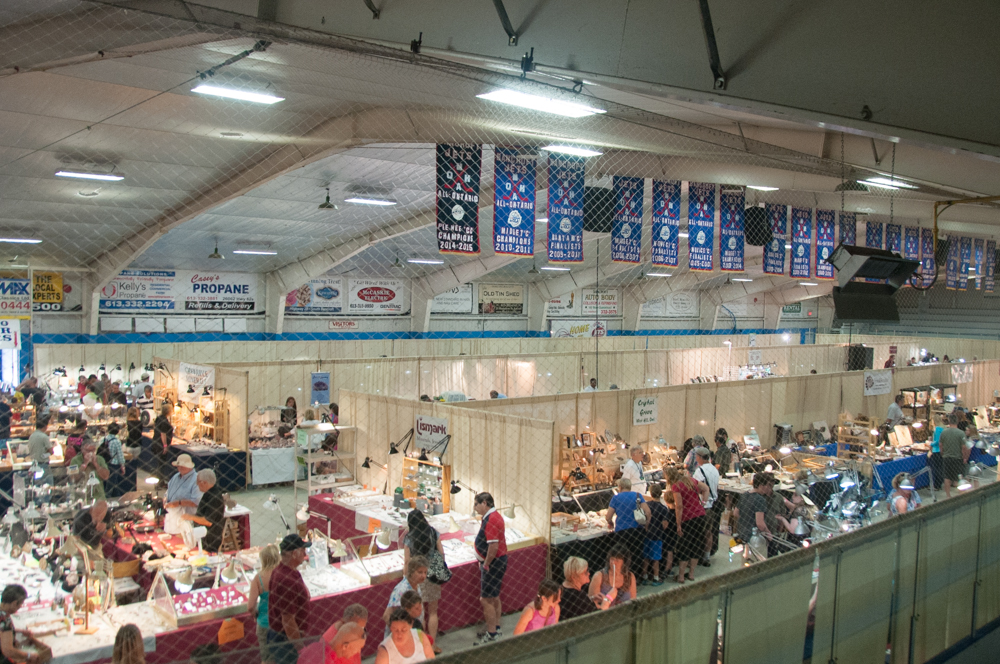 A cold place in hockey season, but hot and humid on a warm Gemboree day.
(Safety netting ensures that no pucks will leave the Gemboree and injure the photographer.)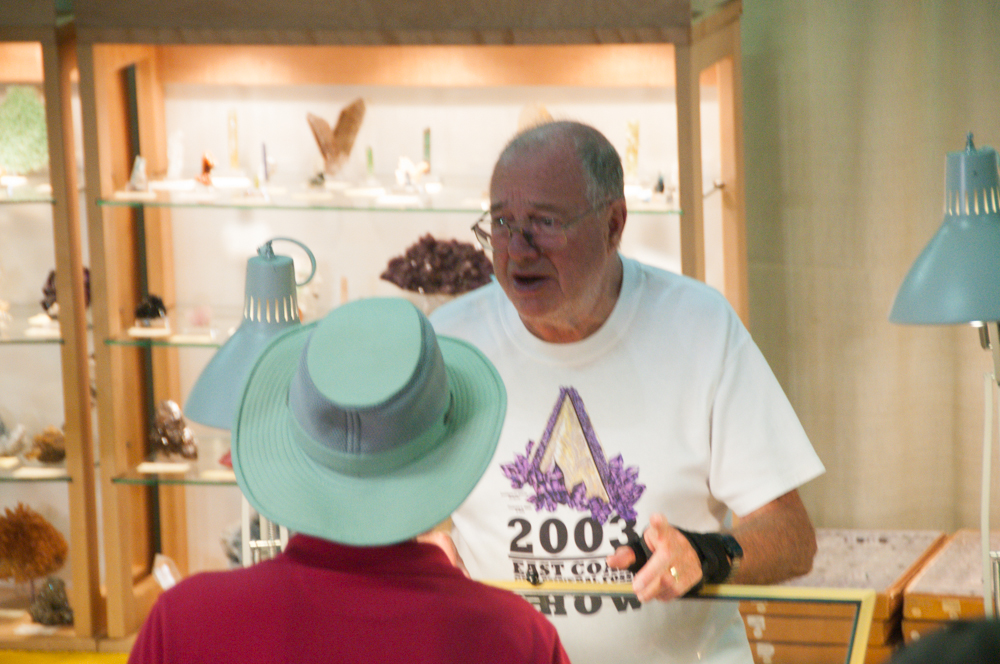 Frank Melanson with Canadian collector Gil Benoit.
Possibly explaining how he gets his mineral show T-Shirts to last more than a decade.
However, the outdoor venue is where you'll find many of us. We spend a lot of time indoors when it's cold and love being outdoors at the height of summer! The outdoor gig is a four-day tailgating affair.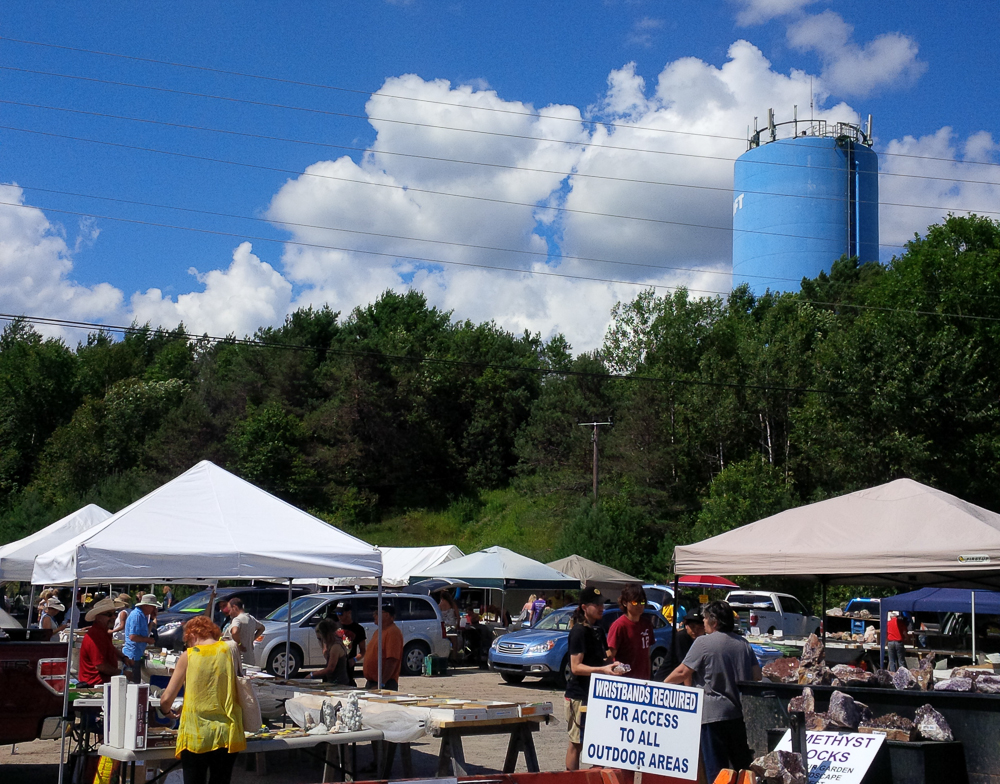 Bancroft Gemboree, under the watch of the town water tower.
Among others, David K. Joyce, George Thompson and Rod Tyson are all at the outdoor venue. Of course the outdoor venue brings some challenges… hot sun, winds and even dust devils, and spread has to be fairly basic, since the set-up and tear-down is a daily routine (even more than once daily when it rains…) All a small price to pay for being out in the summertime with the sun and a good breeze!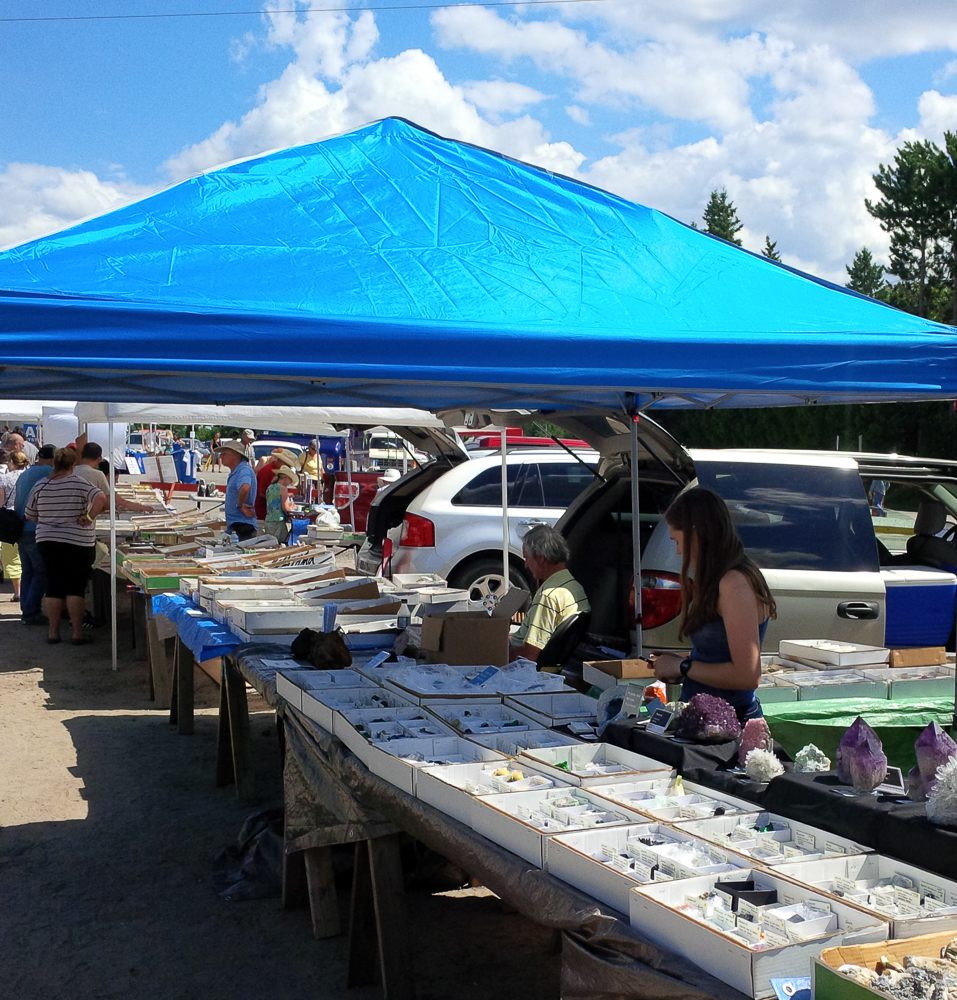 My goddaughter Zoe did both of the shows with me this year, which was good fun!
The Plague
It doesn't matter where you are – indoors, outdoors, or Bancroft, Ste Marie, Springfield, New York or Tucson – one universal constant remains. Minerals are so cool that people want to touch them. Of course that's good and I even actively encourage it, because I love it when people are blown away by the coolness of minerals! It's so great to see when someone has that same moment that we, as collectors, have all had when we are struck by how amazing it is that these gorgeous crystal specimens are completely natural. And yet obviously I'm happier when people are reasonable and the handling is not of the most fragile things – naturally, that's not so good! (careful serious collectors excepted, of course – except they're the ones who know better and don't stampede in to paw things in the first place!).
Really, it's amazing, the total lack of self-awareness one observes. It's the Plague of our era. So many people have no idea what they are doing, reaching for fragile mineral specimens they have no business handling.
Despite this sign, many people grabbed clumsily for these pieces!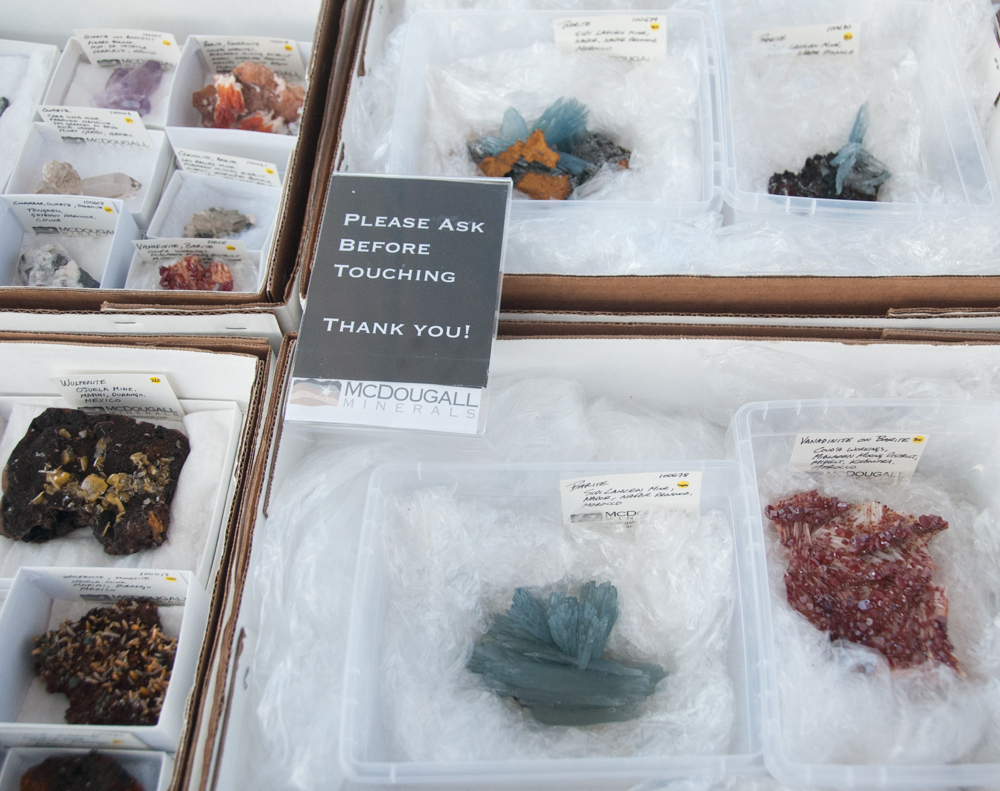 Zoe suggested some new wording for this sign…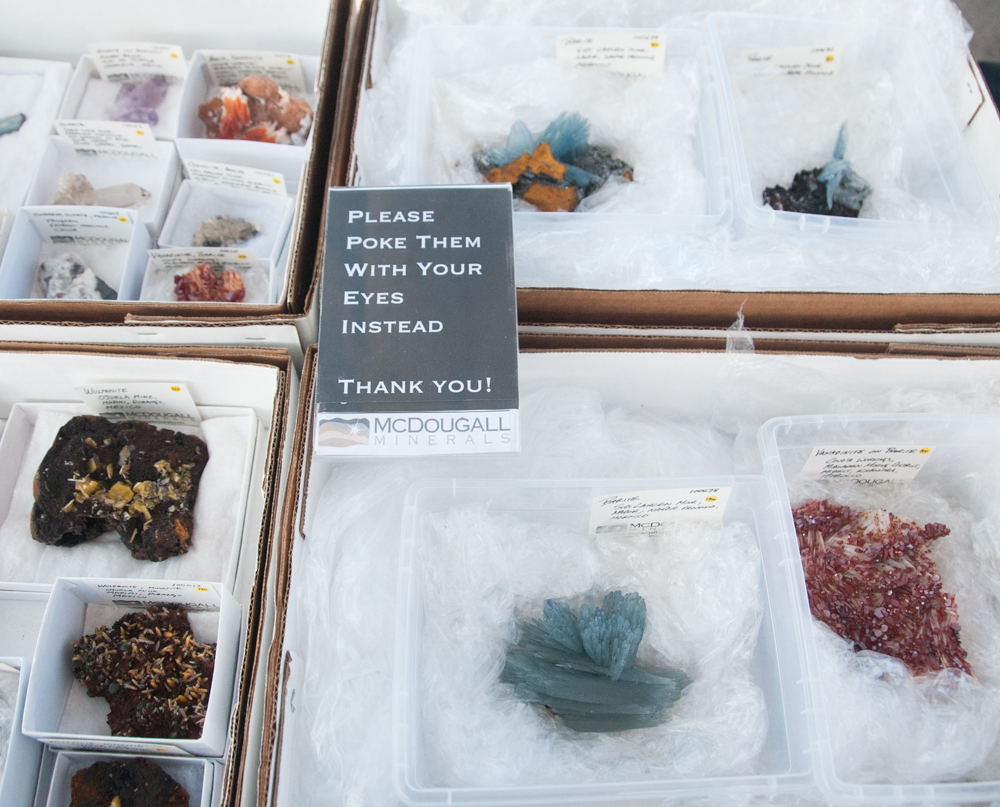 … but it could have said "Your Doom is Near!" (I might try that one next time) or really anything else, and few would have noticed. The unscientific lesson: signs are of minimal assistance, when faced with the Plague. Physical protective steps (like glass cases) are truly necessary to ensure specimens will be safe. I sometimes enjoy fantasizing about Wyle E. Coyote contraptions for the deserving – during the Gemboree, a large ACME anvil did spring to mind more than once.
Mineral Music
My next-door neighbour at these shows is my good friend and collecting partner, David K. Joyce, and he always has his guitar along. Usually during show hours he plays instrumentals, sometimes instrumental versions of our favourite mineral songs. Helps soothe the soul while I imagine anvils.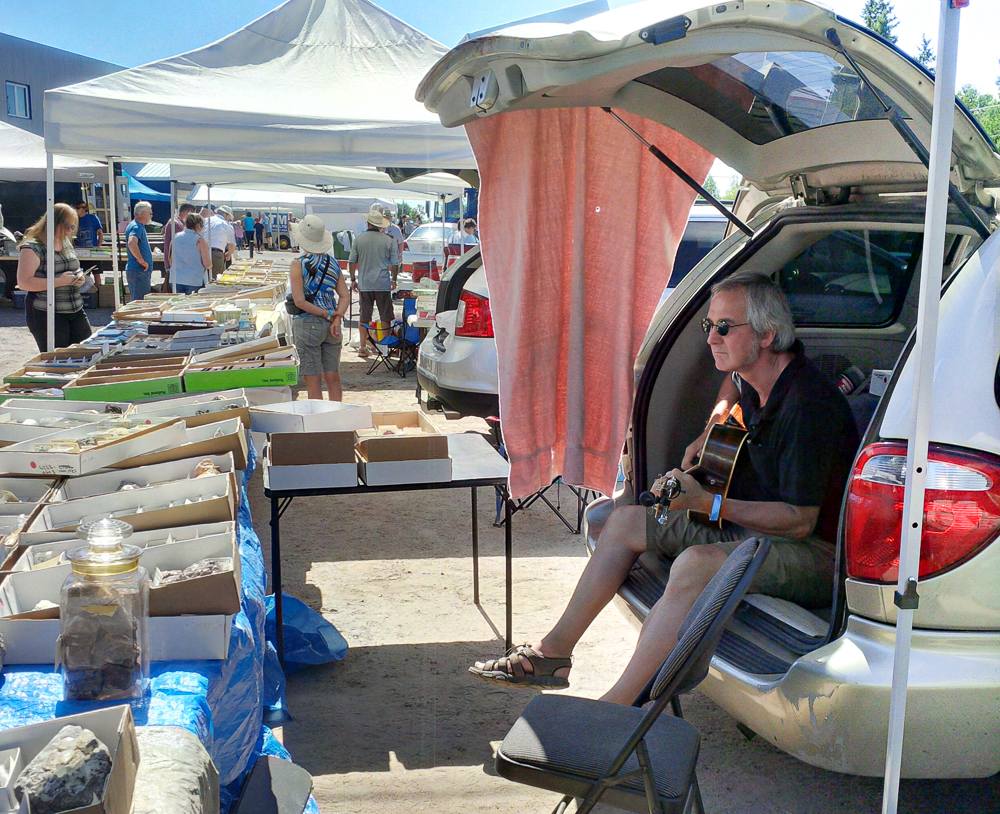 Dave is a great guitarist and banjo player too – the banjo is usually out at some point during Gemboree. He has a good sense of humour about banjos and the fact that they are not universally popular, so he has a banjo joke or two on hand, when he's playing.
"If you drop a banjo and a set of bagpipes out of a plane, which one falls to the ground fastest?"
(Answer: "who cares?")
"A guy goes into a restaurant for dinner and leaves his banjo locked in the car while he's inside. When he returns after his meal, as he's approaching the car he can see the window has been smashed in. He's heartbroken that his prized banjo has been stolen. Arriving at the car, he looks inside to see a second banjo has been put on the seat with his."
Minerals
The outdoor area is where we typically see most local minerals. These days, not so many new fine Canadian mineral specimens are being found, but there are some, always fine Canadian minerals, including older specimens.
This year, George Thompson had some interesting titanite contact twins from near Tory Hill, collected in the early 1990s, and Rod Tyson had some excellent Yukon phosphate minerals. The titanite finds of Moncerf, Quebec, have produced some more very fine titanites. As always, since titanite is so brittle and crystal edges are thin, it is extremely hard to obtain undamaged specimens, and in this locality there is also a lot of contacting, which leaves many specimens with an incomplete look. The sharp, complete ones are nice.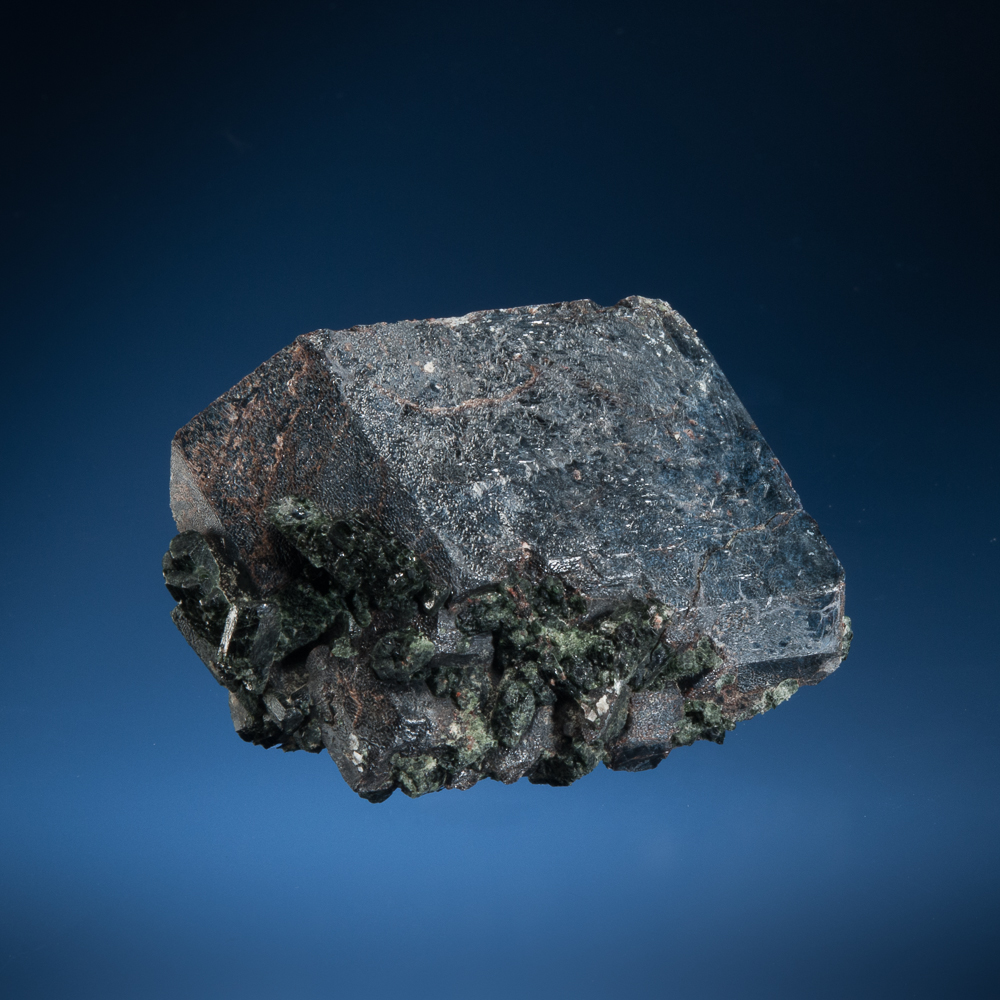 Titanite with minor diopside, Zec Bras-Coupé-Désert, Moncerf-Lytton, Outaouais, Quebec, Canada – 7 cm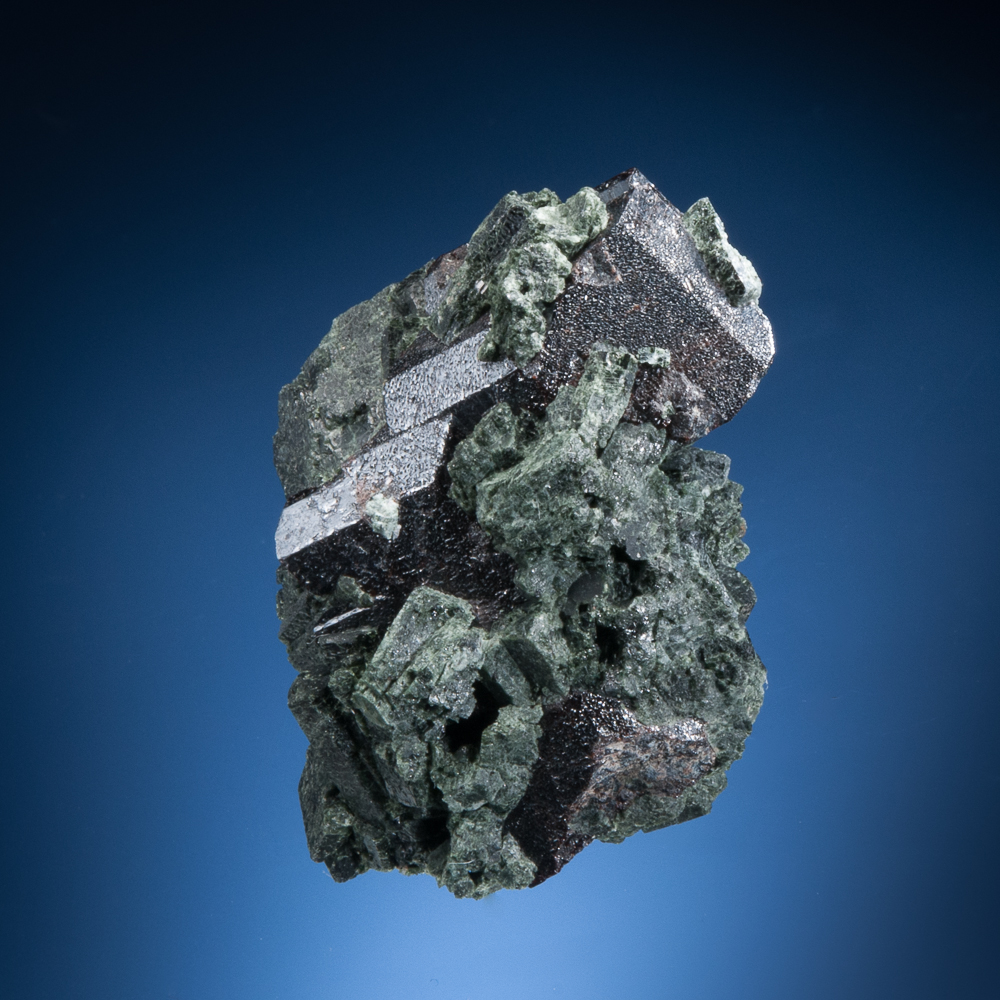 Titanite with minor diopside, Zec Bras-Coupé-Désert, Moncerf-Lytton, Outaouais, Quebec, Canada – 5.7 cm
We typically see a few specimens from the old silver mining camps of the Cobalt and Gowganda areas, and this year I was fortunate to find a super crystallized silver from Gowganda. Classic!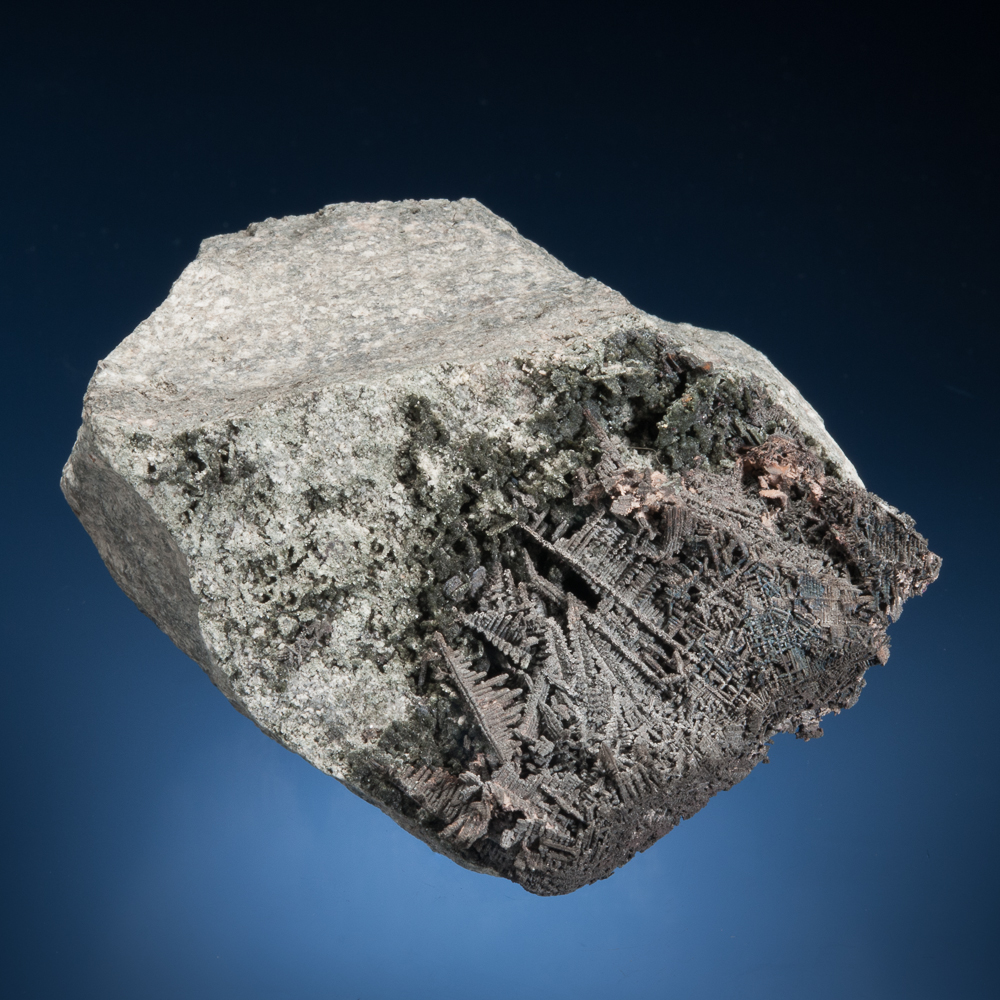 Silver, Castle Mine, Haultain Township, Gowganda area, Timiskaming District, Ontario, Canada – 9.2 cm
Every year at the Gemboree we see amethyst from Thunder Bay. Usually we see mostly lower-grade bulk material, and once in a while some finer specimens. Truly fine specimens remain hard to come by. I didn't see any great ones on display with others this year, but Dave and I had some of the David and Ian Nicklin ones out, including a few remarkable large specimens.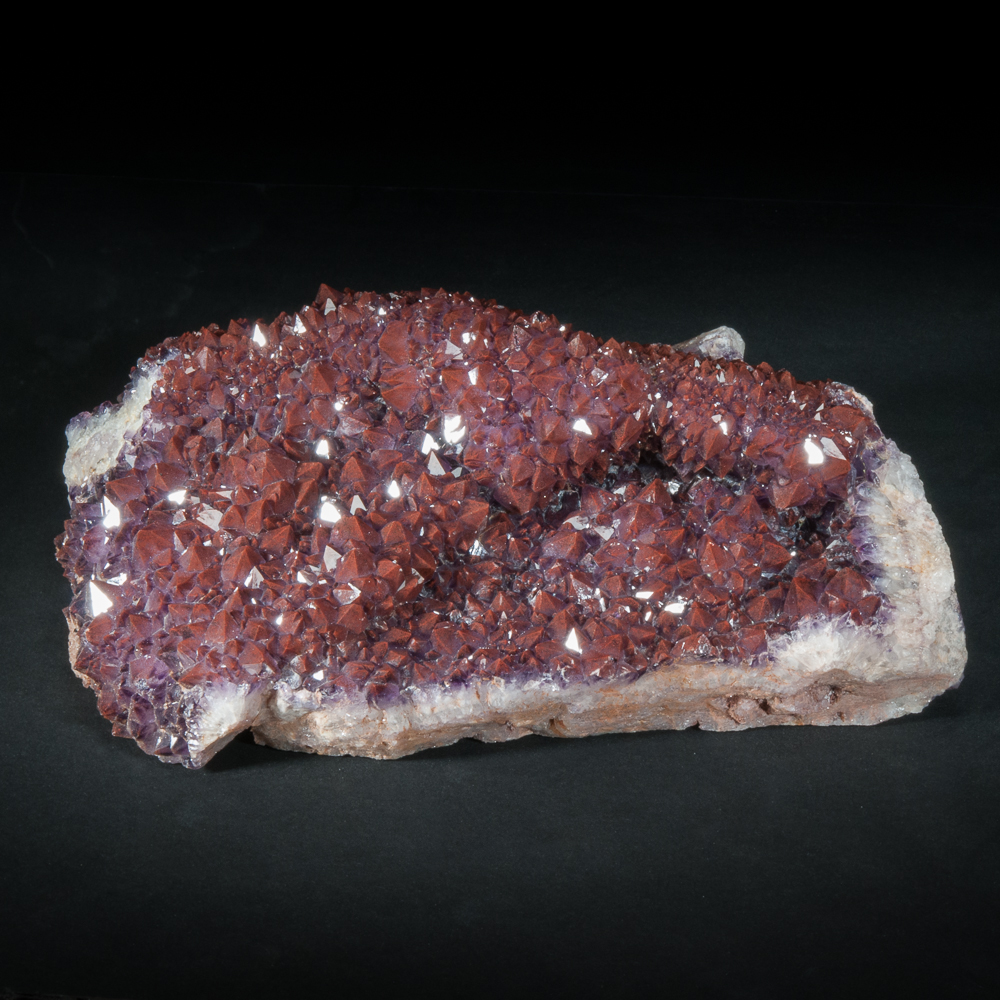 Quartz, var. Amethyst, Diamond Willow Mine, McTavish Twp., Thunder Bay District, Ontario, Canada – 29 cm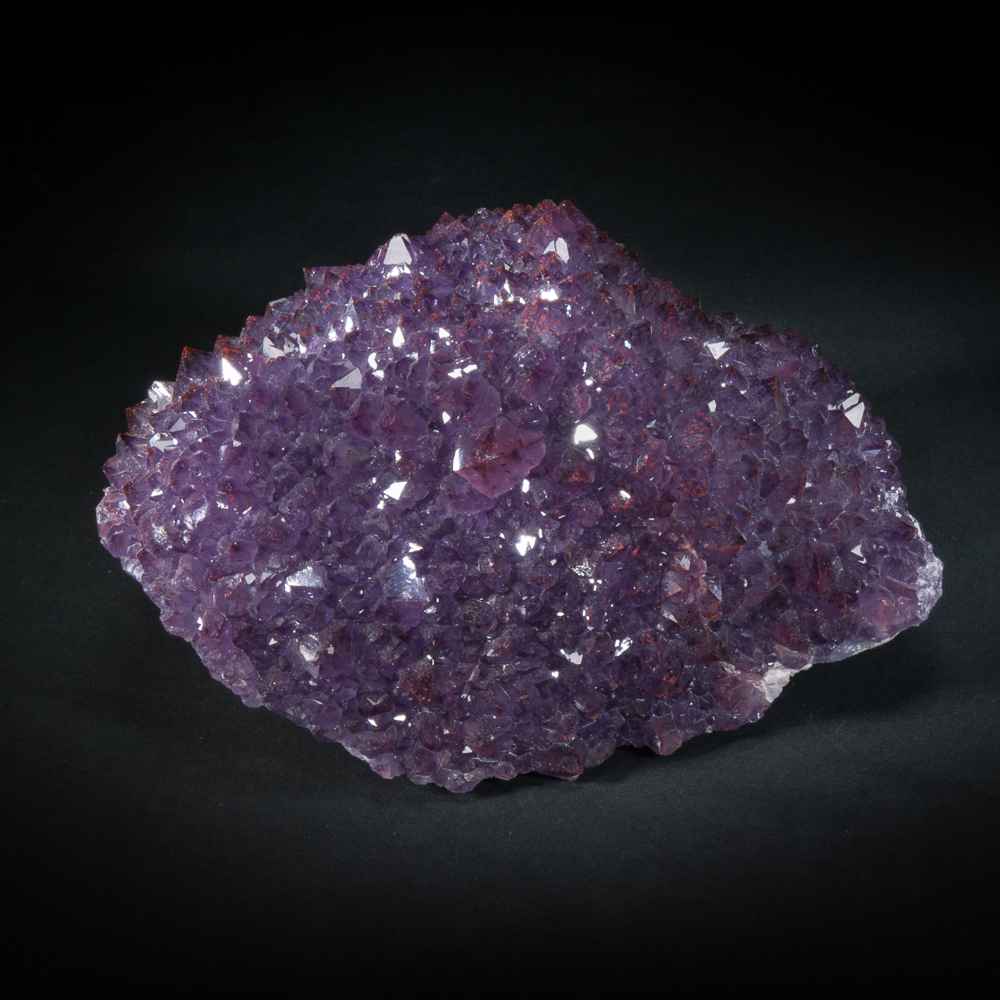 Quartz, var. Amethyst, Diamond Willow Mine, McTavish Twp., Thunder Bay District, Ontario, Canada – 23 cm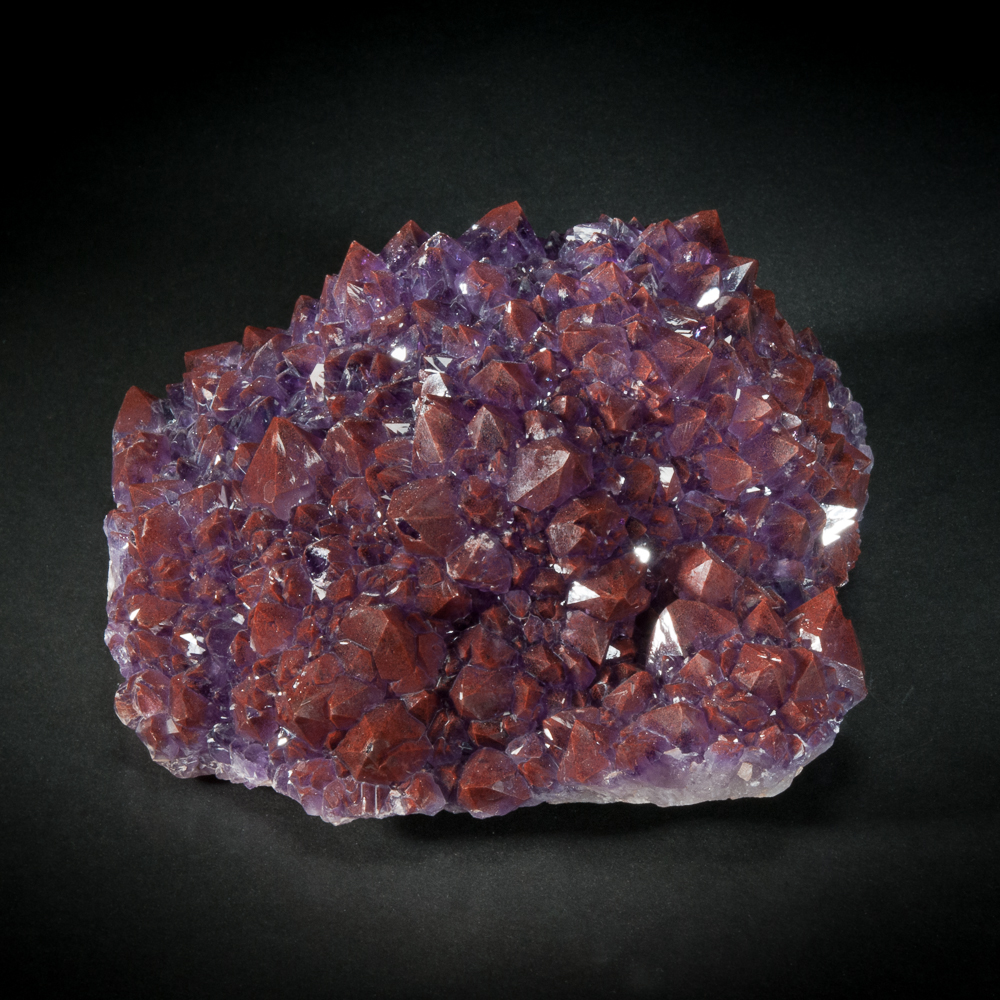 Quartz, var. Amethyst, Diamond Willow Mine, McTavish Twp., Thunder Bay District, Ontario, Canada – 18 cm
To see the Nicklin amethysts from the Diamond Willow Mine, Thunder Bay District, click here. (And if you missed the article on Thunder Bay Amethyst this past May, and would like to take a look, it's here.)
Storms
It's thunderstorm season here and we had interesting afternoons on Saturday and Sunday. Each day, when the storms moved in, it was time to pack down.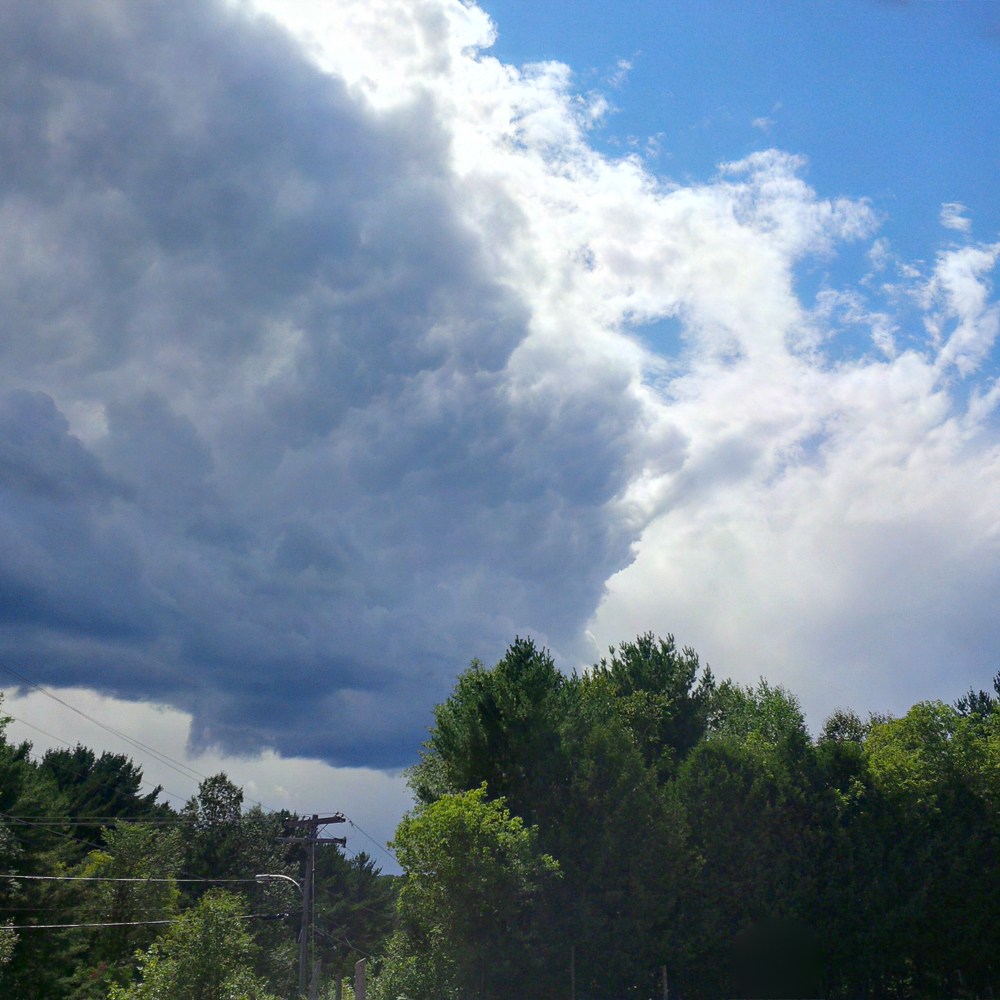 Every once in a while, timing works out perfectly – on Sunday, five minutes after the last of flats were packed into the car, we drove home through a deluge.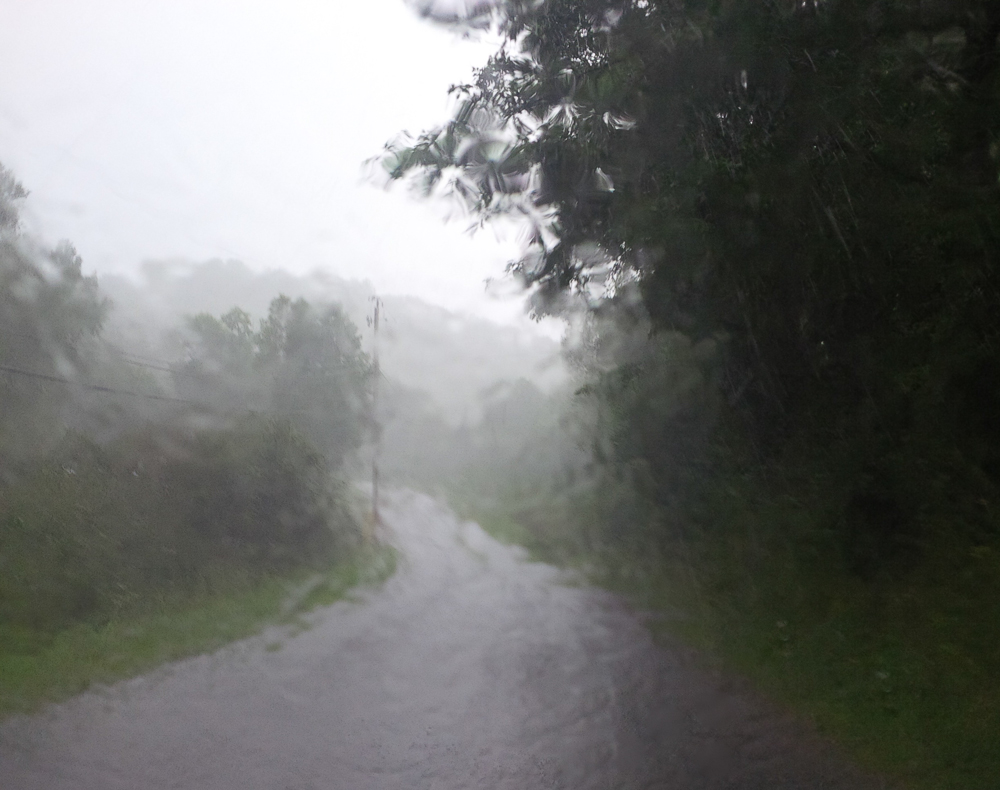 Back out to the woods
Until next year… back to the world of minerals online, where no anvils are necessary.
Links
Bancroft Gem and Mineral Club Museum
Michael Bainbridge Photography
Bancroft Shows, 2014
David K. Joyce mineral songs: (if you don't have a copy yet, they're here)