Categories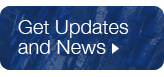 Archives

This is a great time of year in Bancroft. The woods are full of deep green, the lake is warm enough that it's no longer only the dog who thinks swimming is a good idea, and… it's our mineral show season. Every summer, on the last Sunday of July we host the Bancroft Gem and Mineral Club Show, and the following Thursday marks the beginning of the four-day Bancroft Rockhound Gemboree.

The specimens in this update are truly special – they are the top quality Thunder Bay amethyst. These specimens are from the collection of David Nicklin, representing the best of all specimens he and his son Ian mined at the Diamond Willow Mine over a period of over 30 years. They are absolutely remarkable. We don't expect to be able to see a lot like this again in the future.

Just north of Lake Superior, the Thunder Bay District of Ontario is world famous for its distinctive, ancient amethyst crystals. Thunder Bay amethyst is remarkable for its variety – it occurs in all shades of purple and it is often further coloured by red hematite inclusions, the classic look of Thunder Bay amethyst. It is a long journey to the amethyst mines of the Thunder Bay District, and hopefully this article will bring this beautiful region, its history, geology, mines and collecting experience a bit closer!