Categories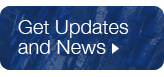 Archives

I've posted a new update featuring the first of many specimens to come, from the collection of my friend Tracy A. Kimmel. Tracy built an excellent, substantial collection of fine minerals, and I acquired it this year. I have also written a post about Tracy (see Profiles and Tributes), and I really hope you'll enjoy reading about her – she was a remarkable person.

I've added great specimens from the Pete Richards collection, from localities around the world, including Germany, Austria, Slovenia, Spain, Greece, Bolivia, Peru, Mexico and more.

This is a great time of year in Bancroft. The woods are full of deep green, the lake is warm enough that it's no longer only the dog who thinks swimming is a good idea, and… it's our mineral show season. Every summer, on the last Sunday of July we host the Bancroft Gem and Mineral Club Show, and the following Thursday marks the beginning of the four-day Bancroft Rockhound Gemboree.