Categories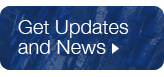 Archives

Every summer, for a few days, the quiet town of Sainte-Marie-aux-Mines transforms into a bustling mineral and gem extravaganza. This is the most beautiful major mineral show setting, and attending is a great experience. This year's show included some excellent minerals, including some great new finds.

I've added a new Morocco Update featuring a small number of excellent quality blue barite specimens from the Sidi Lahcen Mine, from beautiful cabinet specimens to super miniatures. These specimens are from a 2013 find of amazing top-quality crystals and crystal groups.

This Morocco Update is dedicated to a small group of specimens of the recent blue barite crystals from the Sidi Lahcen Mine, Nador, Morocco. These are beautiful, sharp, highly lustrous crystals of excellent quality.