Categories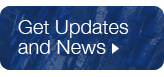 Archives

I've posted a great selection of U.S. specimens from many different collections in the new US Update. There are specimens from the collections of Rock Currier, Robert Bartsch, John S. White, Pete Richards, Steve Szilard and from my collection too.

I've added great specimens from the Pete Richards collection, from localities around the world, including Germany, Austria, Slovenia, Spain, Greece, Bolivia, Peru, Mexico and more.

I've added a new Morocco Update featuring a small number of excellent quality blue barite specimens from the Sidi Lahcen Mine, from beautiful cabinet specimens to super miniatures. These specimens are from a 2013 find of amazing top-quality crystals and crystal groups.