Categories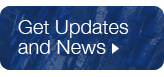 Archives

I've added great specimens from the Pete Richards collection, from localities around the world, including Germany, Austria, Slovenia, Spain, Greece, Bolivia, Peru, Mexico and more.

I've just added a post with my report from the Tucson shows, 2018. Some new finds and lots of excellent new mineral specimens!

Every summer, for a few days, the quiet town of Sainte-Marie-aux-Mines transforms into a bustling mineral and gem extravaganza. This is the most beautiful major mineral show setting, and attending is a great experience. This year's show included some excellent minerals, including some great new finds.