Categories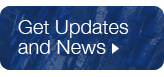 Archives

I've posted some super specimens in this new Tanzania Update. This group of specimens includes a variety of species from several different finds, and includes a world-class alabandite.

I've posted some great new specimens in this Peru Update. These include hubnerite, alabandite, clinoatacamite, quartz/chrysocolla, chalcopyrite, spinel-twinned galena, proustite and top quality pyrite. Some of these were collected recently and some go back a few years.

I've added a group of diverse minerals in this Peru Update. I have selected these out over various trips – each is a beautiful specimen for the mineral! This update includes a gorgeous rhodonite from Chiurucu, a brilliant alabandite, a super specimen of bournonite cogwheel twins on matrix, a specimen of scheelite coated with bright green stolzite, fluorescent fluorapatites and more.