Categories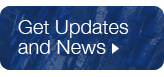 Archives

I've added some absolutely superb specimens from the collection of John S. White. These are mixed international highlights from the display case in John's library/study – they are exquisite pieces!

I've posted some super specimens in this new Tanzania Update. This group of specimens includes a variety of species from several different finds, and includes a world-class alabandite.

I've posted some great new specimens from Tanzania, including excellent alabandite crystals (very large for the species), a beautiful sharp corundum (ruby) crystal, a super twinned orange kyanite, dravite tourmalines, scapolite, spinel and prehnite.