Categories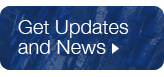 Archives

I've added great new specimens from the Steve Szilard Collection – these are beautiful pieces from some remote localities in northern and western Canada.

I've added more great U.S. specimens in this new Pete Richards Collection Update. These include beautiful specimens from classic American localities from across the country.

I've added a group of diverse minerals in this Peru Update. I have selected these out over various trips – each is a beautiful specimen for the mineral! This update includes a gorgeous rhodonite from Chiurucu, a brilliant alabandite, a super specimen of bournonite cogwheel twins on matrix, a specimen of scheelite coated with bright green stolzite, fluorescent fluorapatites and more.