Categories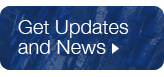 Archives

I've added beautiful specimens of golden stilbite and glassy analcime from a recent collecting project in this new Five Islands Update. These specimens are from a pocket that was in an area of the cliff face often regarded as precarious (fortunately it was safe enough to save these pieces!).

Nova Scotia's Bay of Fundy has been famous among mineral collectors for a long time – the area includes some of Canada's oldest classic localities. Today, fine mineral specimens are still periodically recovered along the Bay of Fundy, making this area one of the most productive contemporary regions for Canadian fine mineral specimens. This article includes many photographs to give a better sense of the localities and adventures behind the beautiful specimens from here.

I've added a new Nova Scotia Update, with minerals from the Bay of Fundy. This update accompanies the new post about Mineral Collecting in Nova Scotia's Bay of Fundy, with specimens from the classic Bay of Fundy localities highlighted in that article: Wasson's Bluff, Amethyst Cove and Cape D'Or.