Categories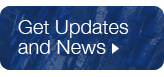 Archives

I've posted great specimens in the new Nova Scotia Thomsonite update. These are from the small 2020 thomsonite find at Cap D'Or – they are very fine Nova Scotia thomsonites.

Nova Scotia's Bay of Fundy has been famous among mineral collectors for a long time – the area includes some of Canada's oldest classic localities. Today, fine mineral specimens are still periodically recovered along the Bay of Fundy, making this area one of the most productive contemporary regions for Canadian fine mineral specimens. This article includes many photographs to give a better sense of the localities and adventures behind the beautiful specimens from here.

I have a just posted a small group of wonderful Canadian native copper specimens, collected in 2013 from the Colonial Copper Mine, Cap D'Or, Cumberland Co., Nova Scotia, Canada. These are beautiful intricate branches of copper crystals, some on matrix and some free floating. Really nice!