Categories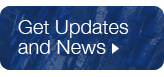 Archives

I've added super new specimens in this latest US Update, including a great Vesper Peak grossular, a top quality rutile from Graves Mountain, a Bisbee malachite after azurite, new lightly-amethystine quartz from North Carolina, and Colorado amazonites with excellent colour.

I've added some vibrant chrysocolla pseudomorphs in the new Chrysocolla Update. These specimens have been definitively identified as chrysocolla, on malachite pseudomorphs after azurite. I suspect that they may be a chrysocolla pseudomorphs after malachite on chrysocolla pseudomorphs (partial and complete) after malachite pseudomorphs after azurite. In any event, they are colourful cabinet specimens of chrysocolla!

I've added a new Namibia Update with selected excellent specimens from the Tsumeb Mine and also from the Kaokoveld Plateau in Namibia.