Categories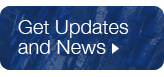 Archives

I've posted a great selection of U.S. specimens from many different collections in the new US Update. There are specimens from the collections of Rock Currier, Robert Bartsch, John S. White, Pete Richards, Steve Szilard and from my collection too.

The Rochester Mineralogical Symposium is one of the best mineral events of the year. Here's my report from RMS 2019, with lots of great mineral photos.

I've added super new specimens in this latest US Update, including a great Vesper Peak grossular, a top quality rutile from Graves Mountain, a Bisbee malachite after azurite, new lightly-amethystine quartz from North Carolina, and Colorado amazonites with excellent colour.