Categories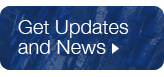 Archives

I've added super new specimens in this latest US Update, including a great Vesper Peak grossular, a top quality rutile from Graves Mountain, a Bisbee malachite after azurite, new lightly-amethystine quartz from North Carolina, and Colorado amazonites with excellent colour.

I've added a new USA Update, with excellent specimens of microcline var. amazonite and a rhodochrosite from Colorado, purple fluorapatites from South Dakota, a Missouri millerite, Arizona chrysocolla and more.

The new China Update features selected fine specimens – beautiful fluorite crystals of different colours and crystal habits (and some great phantoms), pyromorphite, golden barite, spessartine garnet and more.