Categories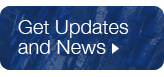 Archives

I've posted the first in a series of updates with superb specimens from John White's collection. These wonderful high-quality specimens from John's collection are from a wide range of localities (classic to contemporary) and include a variety of minerals.

The Rochester Mineralogical Symposium is one of the best mineral events of the year. Here's my report from RMS 2019, with lots of great mineral photos.

I've added a new Namibia Update with selected excellent specimens from the Tsumeb Mine and also from the Kaokoveld Plateau in Namibia.