Categories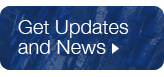 Archives

I've added beautiful new specimens from the Pete Richards collection.  These are great tourmaline crystals from localities around the world, including Brazil, Pakistan, Afghanistan, Namibia and Myanmar.

I've added some great new spodumene crystals in this Afghanistan Spodumene Update. These spodumene crystals are from a 2017 pocket that produced colour-zoned (lilac/pink – pale green – colourless) crystals, along with some specimens that were purely lilac/pink and some that had no such hues at all.

In the heart of France's Vosges Mountains, each June, Mineral World assembles at Sainte-Marie-aux-Mines, for what is always a great mineral show. This post gives a glimpse of some of this year's finds, including gorgeous red zircon crystals, bi-coloured spodumene, clinochlore crystals and some classic French hematites from just outside of Sainte-Marie-aux-Mines.