Categories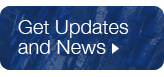 Archives

In the heart of France's Vosges Mountains, each June, Mineral World assembles at Sainte-Marie-aux-Mines, for what is always a great mineral show. This post gives a glimpse of some of this year's finds, including gorgeous red zircon crystals, bi-coloured spodumene, clinochlore crystals and some classic French hematites from just outside of Sainte-Marie-aux-Mines.

The annual mineral show at Sainte-Marie-aux-Mines is so different from all others. Sure, we all love the large exciting mineral-filled halls and general mineral mayhem of the large shows, and the hotel shows in Tucson and Denver. But Ste Marie's character and charm, from the theatre and the tent-lined streets within the show, to the town and the countryside beyond, make this an experience not to be missed.

Beautiful new specimens from Mali, featuring yellow balls of stilbite crystals from Diamonkara, a new find. The Diamonkara workings are in the same general vicinity of the Arrondissement Diako which has produced the now well-known specimens of prehnite and epidote. Also new among these specimens is an exceptionally fine prehnite on epidote.