Categories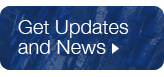 Archives

I've added new specimens in this new Worldwide Update, including specimens from the Pete Richards collection and the Steve Szilard collection. I hope you enjoy them!

I've added some great new spodumene crystals in this Afghanistan Spodumene Update. These spodumene crystals are from a 2017 pocket that produced colour-zoned (lilac/pink – pale green – colourless) crystals, along with some specimens that were purely lilac/pink and some that had no such hues at all.

There really is no event in the Mineral World year exactly like the Rochester Mineralogical Symposium. It may sound scientific and formal, but Rochester is perhaps the most welcoming and inclusive mineral gathering I know. The 2016 RMS featured great talks and photos from excellent speakers on a range of subjects.