Categories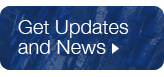 Archives

I've posted a small number of excellent new specimens in this Pakistan-Afghanistan Update. This group includes colourful brucites from Killa Saifullah, a superb matrix diopside from Sar-e Sang, twinned titanite from Alchuri, topaz from Shigar, and one of my favourite zircon specimens, from Astor Valley.

I've posted some wonderful new zircon crystals in this Pakistan Red Zircon Update. These are from a new find of red zircons from the Astor Valley, in Gilgit-Baltistan, Pakistan.

In the heart of France's Vosges Mountains, each June, Mineral World assembles at Sainte-Marie-aux-Mines, for what is always a great mineral show. This post gives a glimpse of some of this year's finds, including gorgeous red zircon crystals, bi-coloured spodumene, clinochlore crystals and some classic French hematites from just outside of Sainte-Marie-aux-Mines.