Categories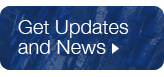 Archives

I've posted a great selection of U.S. specimens from many different collections in the new US Update. There are specimens from the collections of Rock Currier, Robert Bartsch, John S. White, Pete Richards, Steve Szilard and from my collection too.

I've added beautiful new specimens from the Pete Richards collection.  These are great tourmaline crystals from localities around the world, including Brazil, Pakistan, Afghanistan, Namibia and Myanmar.

I've posted some beautiful specimens in the new Brazil Update. These include gorgeous spessartine crystals (one from a rare locality), dravite crystals, blue topaz, rutile and hematite roses, among others.