Categories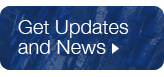 Archives

I've posted a new update featuring the first of many specimens to come, from the collection of my friend Tracy A. Kimmel. Tracy built an excellent, substantial collection of fine minerals, and I acquired it this year. I have also written a post about Tracy (see Profiles and Tributes), and I really hope you'll enjoy reading about her – she was a remarkable person.

I've added a small number of excellent hematite specimens in this France Hematite Update. I've had a few of these in the past, and have managed to obtain a few more. These hematites were excavated from a deposit in the hills just above the town of Sainte-Marie-aux-Mines.

In the heart of France's Vosges Mountains, each June, Mineral World assembles at Sainte-Marie-aux-Mines, for what is always a great mineral show. This post gives a glimpse of some of this year's finds, including gorgeous red zircon crystals, bi-coloured spodumene, clinochlore crystals and some classic French hematites from just outside of Sainte-Marie-aux-Mines.