Categories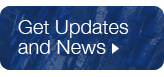 Archives

The annual mineral show at Sainte-Marie-aux-Mines is so different from all others. Sure, we all love the large exciting mineral-filled halls and general mineral mayhem of the large shows, and the hotel shows in Tucson and Denver. But Ste Marie's character and charm, from the theatre and the tent-lined streets within the show, to the town and the countryside beyond, make this an experience not to be missed.

A small number of excellent French specimens have been added in this France Update, including beautiful groups of sharp hematite crystals from the Brézouard Massif, in the hills adjacent to Sainte-Marie-aux-Mines. There are also fine specimens of bournonite from Les Malines District, Saint-Laurent-le-Minier, Gard, and a very nice faden quartz from the French Alps.

Nestled in the Val d'Argent, in Alsace, France, the town of Sainte-Marie-aux-Mines hosts one of the world's largest minerals shows, with character and class unto itself. I've added this post to give a glimpse into finds and highlights from Sainte-Marie 2014.