Categories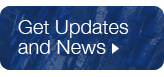 Archives

I have added excellent new specimens in this Brazil Update, including brazilianite, fluorapatite, elbaite, aquamarine, hematite, rutile, spessartine and beautiful fuchsite crystals, along with quartz and calcite.

I've added beautiful elbaite tourmaline specimens in this Stak Nala Tourmaline Update – I've also included a great lepidolite. The elbaites are highly aesthetic, in combination with albite, and there is some good colour zoning among these pieces. I was fortunate to acquire these from a member of the family that mines them.

The annual mineral show at Sainte-Marie-aux-Mines is so different from all others. Sure, we all love the large exciting mineral-filled halls and general mineral mayhem of the large shows, and the hotel shows in Tucson and Denver. But Ste Marie's character and charm, from the theatre and the tent-lined streets within the show, to the town and the countryside beyond, make this an experience not to be missed.