Categories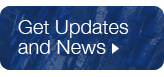 Archives

I've posted some great new specimens from Tanzania, including excellent alabandite crystals (very large for the species), a beautiful sharp corundum (ruby) crystal, a super twinned orange kyanite, dravite tourmalines, scapolite, spinel and prehnite.

Many Bancroft Area minerals are classics. Although fine specimens from the Bancroft Area are uncommon on the international market, they can still be field collected. Bancroft mineral collecting continues each year and it is beautiful in the fall. I thought you might like some glimpses of our fall, scenes, wildlife and recent mineral collecting in the Bancroft Area.

This Pakistan-Afghanistan Update features a small number of excellent specimens, from tourmalines and a gorgeous cabinet specimen of spessartine garnet, to some much more unusual specimens, including scapolite and pseudomorphs from Sar-e-Sang.