Categories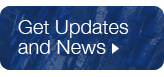 Archives

I've added some absolutely superb specimens from the collection of John S. White. These are mixed international highlights from the display case in John's library/study – they are exquisite pieces!

I've posted a small number of excellent new specimens in this Pakistan-Afghanistan Update. This group includes colourful brucites from Killa Saifullah, a superb matrix diopside from Sar-e Sang, twinned titanite from Alchuri, topaz from Shigar, and one of my favourite zircon specimens, from Astor Valley.

This Pakistan-Afghanistan Update features a small number of excellent specimens, from tourmalines and a gorgeous cabinet specimen of spessartine garnet, to some much more unusual specimens, including scapolite and pseudomorphs from Sar-e-Sang.