Categories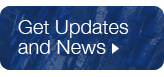 Archives

I've added beautiful copper specimens from Cap D'Or, Nova Scotia, Canada.

I've added more great U.S. specimens in this new Pete Richards Collection Update. These include beautiful specimens from classic American localities from across the country.

I've posted a small group of excellent specimens in the new Russia Update. These include beautiful high-quality crystals of axinite-(Fe) from two localites, intense blue azurite balls and sharp copper crystals from the Rubstovskoe Mine, great calcite crystals from the Dal'negorsk district and more.