Categories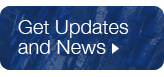 Archives

I have added excellent new specimens in this Brazil Update, including brazilianite, fluorapatite, elbaite, aquamarine, hematite, rutile, spessartine and beautiful fuchsite crystals, along with quartz and calcite.

I've posted some beautiful specimens in the new Brazil Update. These include gorgeous spessartine crystals (one from a rare locality), dravite crystals, blue topaz, rutile and hematite roses, among others.

I've posted some excellent new specimens from the Conselheiro Pena area in this Brazil Update – a small number of spessartines from the famous 2003 pocket at the Navegadora Mine, and some fine crystals of wodginite from the recent find at the Itatiaia Mine.