Categories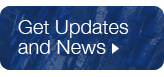 Archives

I've added some absolutely superb specimens from the collection of John S. White. These are mixed international highlights from the display case in John's library/study – they are exquisite pieces!

I've posted the third in a series of updates with excellent quartz specimens from John White's collection.

This Brazil Update features a few selected excellent pieces from Brazil, from the unusual to the amazing. The update includes two remarkable brazilianite specimens from the closed Telirio Mine, a classic Medina aquamarine, a fantastic rutilated quartz from Novo Horizonte, tourmalines, Sapo fluorapatites, a super Brumado dolomite, blue quartz, and a Novo Horizonte hematite that is a black mirror.