Categories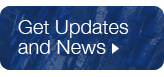 Archives

I have added excellent new specimens in this Brazil Update, including brazilianite, fluorapatite, elbaite, aquamarine, hematite, rutile, spessartine and beautiful fuchsite crystals, along with quartz and calcite.

I've added great new specimens in a new update of pieces from the Steve Szilard Collection. Steve is a well-known and highly respected Canadian mineral collector and this update includes fine mineral specimens from all over the world.

This Brazil update contains some brilliant specimens. Two matrix fluorapatites, in purple and blue, are really special! Two exquisite hematite iron roses – one is a great old-timer. The elbaite tourmalines and other fine minerals are excellent with lots of character, so I hope you'll enjoy looking through them.