Categories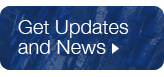 Archives

I have added excellent new specimens in this Brazil Update, including brazilianite, fluorapatite, elbaite, aquamarine, hematite, rutile, spessartine and beautiful fuchsite crystals, along with quartz and calcite.

I've posted a great selection of U.S. specimens from many different collections in the new US Update. There are specimens from the collections of Rock Currier, Robert Bartsch, John S. White, Pete Richards, Steve Szilard and from my collection too.

I've posted the first in a series of updates with superb specimens from John White's collection. These wonderful high-quality specimens from John's collection are from a wide range of localities (classic to contemporary) and include a variety of minerals.