Categories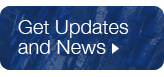 Archives

I've added some absolutely superb specimens from the collection of John S. White. These are mixed international highlights from the display case in John's library/study – they are exquisite pieces!

I've posted a number of beautiful elbaite crystals from Afghanistan and Pakistan in this Tourmaline Update. Several of the tourmalines from Stak Nala were very recently collected – I acquired them from a family that is mining the specimens.

I've added some super specimens from Mount Malosa in this new Malawi Update. These include excellent crystals of aegirine, arfvedsonite, smoky quartz with epididymite inclusions, microcline and zircon. Under shortwave ultraviolet light, the microcline is a striking deep pink-red colour, and the zircons exhibit various hues of yellow.