Categories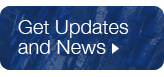 Archives

I've added more great U.S. specimens in this new Pete Richards Collection Update. These include beautiful specimens from classic American localities from across the country.

I am excited to tell you that the Pete Richards collection is here! Over his lifetime, Pete has built a remarkable large mineral collection with great diversity and great specimens. This first of many Pete Richards collection updates to come features excellent U.S. specimens.

Pete Richards is one of the world's foremost experts on crystal shapes and the phenomena that influence them. He has published many writings on a wide array of mineralogical topics and his crystal drawings are featured in publications around the world. And… he has been a lifelong avid mineral collector, with an extensive and diverse mineral collection.