Categories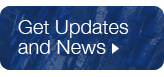 Archives

I've added more great U.S. specimens in this new Pete Richards Collection Update. These include beautiful specimens from classic American localities from across the country.

I've added great new specimens in a new update of pieces from the Steve Szilard Collection. Steve is a well-known and highly respected Canadian mineral collector and this update includes fine mineral specimens from all over the world.

Great new specimens from the United States feature in this US Update. Wulfenites from the Red Cloud Mine, a Kelly Mine smithsonite, a Colorado amazonite, excellent ramsdellite specimens, a beautiful specimen hosting covellite crystals, and more.