Categories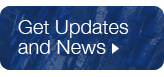 Archives

I've posted a great selection of U.S. specimens from many different collections in the new US Update. There are specimens from the collections of Rock Currier, Robert Bartsch, John S. White, Pete Richards, Steve Szilard and from my collection too.

I am excited to tell you that the Pete Richards collection is here! Over his lifetime, Pete has built a remarkable large mineral collection with great diversity and great specimens. This first of many Pete Richards collection updates to come features excellent U.S. specimens.

I've posted the second in a series of updates with superb specimens from John White's collection.