Categories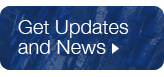 Archives

I've posted an update with some superb new pyrite iron-cross twins from Colombia. These are some of the finest specimens from the 2022 production at the Gachalá workings. The iron-cross twins from 2022 are among the finest quality to date. In this size range, the quality is fantastic and they are like crystal models. The specimens in this update were selected out of stacks of flats, and are top pieces from the locality's 2022 production.

I've posted a small number of excellent pyrite iron cross twins from Colombia in this update.

I've just added a post with my report from the Tucson shows, 2018. Some new finds and lots of excellent new mineral specimens!