Categories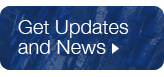 Archives

I've added great specimens from the Pete Richards collection, from localities around the world, including Germany, Austria, Slovenia, Spain, Greece, Bolivia, Peru, Mexico and more.

I've just added a post with my report from the Tucson shows, 2018. Some new finds and lots of excellent new mineral specimens!

I've posted a small number of great new specimens in this new Afghanistan Update. This update includes brilliant lustrous andradite crystals from the Spin Ghar range, and red zircon from the Dara-i-Pech District.