Categories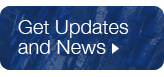 Archives

I've just added a post with my report from the Tucson shows, 2018. Some new finds and lots of excellent new mineral specimens!

Who could pass up the chance to adventure in one of the world's greatest mineral countries? Morocco hosts to some of the great contemporary specimen producing localities of our time, in a beautiful region with stunning landscapes.

After the Sahara adventure, it was time to descend into the workings of the world famous Mibladen mining district.