Categories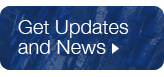 Archives

I've posted excellent new specimens from the John S. White quartz collection, representing many different phenomena of quartz crystallization, also from a great diversity of localities and mineral environments.

I've posted a small number of excellent new specimens in this Pakistan-Afghanistan Update. This group includes colourful brucites from Killa Saifullah, a superb matrix diopside from Sar-e Sang, twinned titanite from Alchuri, topaz from Shigar, and one of my favourite zircon specimens, from Astor Valley.

I've just added a post with my report from the Tucson shows, 2018. Some new finds and lots of excellent new mineral specimens!