Categories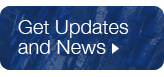 Archives

I've posted a small number of excellent new specimens in this Pakistan-Afghanistan Update. This group includes colourful brucites from Killa Saifullah, a superb matrix diopside from Sar-e Sang, twinned titanite from Alchuri, topaz from Shigar, and one of my favourite zircon specimens, from Astor Valley.

I've just added a post with my report from the Tucson shows, 2018. Some new finds and lots of excellent new mineral specimens!

After a long, harsh northern winter, most people in this part of the world look to the arrival of the red-winged blackbirds and robins, buds and flowers to mark the arrival of spring. But let's be honest, spring only truly arrives with "Rochester" (the annual Rochester Mineralogical Symposium). Rochester is for people who love minerals and mineral collecting – if you'd like to see more about this year's symposium (including photographs from the presenters), I hope you'll enjoy this post.