Categories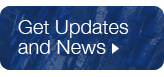 Archives

I've just added the first of many specimens to come from the John S. White quartz collection. This is a superb quartz collection with wonderful specimens spanning quartz varieties, habits and localities of all kinds.

I've posted the third in a series of updates with excellent quartz specimens from John White's collection.

I've added some great specimens from a new find in this Bolivia Amethyst Update. These are beautiful glassy crystals – some doubly-terminated, and some exhibit a great reverse-sceptre habit. The specimens were discovered by farmers, at the edge of a field area, bordering hills.