Categories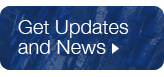 Archives

I've added great specimens from the Pete Richards collection, from localities around the world, including Germany, Austria, Slovenia, Spain, Greece, Bolivia, Peru, Mexico and more.

This Mexico Update includes great new specimens from a few localities. There are some super ones from the Milpillas Mine, with brochantite from the recent find, along with beautiful deep blue azurites and an eye-catching malachite pseudomorph after azurite. Also in this update are some sharp glassy datolites from Charcas, a gemmy danburite also from Charcas and a pretty smithsonite.

Great specimens in this Mexico Update. Excellent sharp, light green datolite crystals from Charcas, Mexico – these are super! This Mexico update also includes fine danburite crystals and some beautiful amethyst crystal specimens from Piedra Parada.