Categories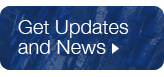 Archives

I've posted a new update featuring the first of many specimens to come, from the collection of my friend Tracy A. Kimmel. Tracy built an excellent, substantial collection of fine minerals, and I acquired it this year. I have also written a post about Tracy (see Profiles and Tributes), and I really hope you'll enjoy reading about her – she was a remarkable person.

Tracy A. Kimmel (1963-2021) was a Canadian mineral collector who built an excellent worldwide collection, with particularly strong sub-collections of arsenic minerals and quartz.  She was of course so much more – and, together with her mineral collection, that's what I'd like to share with you. I first "met" Tracy online, long before we […]

I've just added the first of many specimens to come from the John S. White quartz collection. This is a superb quartz collection with wonderful specimens spanning quartz varieties, habits and localities of all kinds.