Categories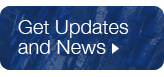 Archives

I've posted new worldwide mineral specimens from the Gerald Panneton collection. This update features spectacular pieces, some of which are right up with the best I've offered on the website.

I've posted the third in a series of updates with excellent quartz specimens from John White's collection.

Great specimens in this Mexico Update. Excellent sharp, light green datolite crystals from Charcas, Mexico – these are super! This Mexico update also includes fine danburite crystals and some beautiful amethyst crystal specimens from Piedra Parada.