Categories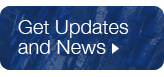 Archives

I've added great specimens from the Pete Richards collection, from localities around the world, including Germany, Austria, Slovenia, Spain, Greece, Bolivia, Peru, Mexico and more.

I've posted the second update of many specimens to come from the John S. White quartz collection. In this update there are many specimens with inclusions.

I've posted the third in a series of updates with excellent quartz specimens from John White's collection.