Categories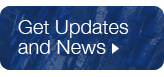 Archives

I've posted excellent new specimens from the John S. White quartz collection, representing many different phenomena of quartz crystallization, also from a great diversity of localities and mineral environments.

The new Brazil Update on the website features a mix of excellent specimens from Brazil, including spessartine, rutile, struverite-ilmenorutile, alexandrite, montebrasite, brazilianite, kunzite and more.

I've posted a new Brazil Update with superb, diverse specimens, including a spectacular morganite, remarkable new synchysites, blue montebrasite, pleochroic uvite, elbaite, brazilianite, hydroxylherderite and more.