Categories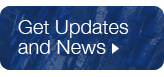 Archives

I've added a new Austria Update, featuring superb strontianite crystals from Oberdorf an der Laming, Styria, Austria, from the collection of Franz Lammer. These are exceptional strontianites!

I've posted a new Brazil Update with superb, diverse specimens, including a spectacular morganite, remarkable new synchysites, blue montebrasite, pleochroic uvite, elbaite, brazilianite, hydroxylherderite and more.

This Brazil Update features a few selected excellent pieces from Brazil, from the unusual to the amazing. The update includes two remarkable brazilianite specimens from the closed Telirio Mine, a classic Medina aquamarine, a fantastic rutilated quartz from Novo Horizonte, tourmalines, Sapo fluorapatites, a super Brumado dolomite, blue quartz, and a Novo Horizonte hematite that is a black mirror.