Categories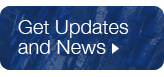 Archives

I've added excellent new specimens from the John S. White collection. The theme of this update began as quartz with inclusions, but there are specimens exhibiting other phenomena as well – phantoms, zoning, selective deposition.

I've posted great new crystals of xenotime-(Y) from Novo Horizonte, Bahia, Brazil. These crystals are dark brown, sharp and lustrous – they are are superb for this species.

I've posted a new Brazil Update with superb, diverse specimens, including a spectacular morganite, remarkable new synchysites, blue montebrasite, pleochroic uvite, elbaite, brazilianite, hydroxylherderite and more.