Categories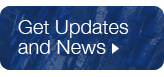 Archives

The Rochester Mineralogical Symposium is one of the best mineral events of the year. Here's my report from RMS 2019, with lots of great mineral photos.

The new Brazil Update on the website features a mix of excellent specimens from Brazil, including spessartine, rutile, struverite-ilmenorutile, alexandrite, montebrasite, brazilianite, kunzite and more.

I've posted a new Brazil Update with superb, diverse specimens, including a spectacular morganite, remarkable new synchysites, blue montebrasite, pleochroic uvite, elbaite, brazilianite, hydroxylherderite and more.