Categories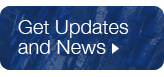 Archives

I've added a few excellent new specimens in this Morocco Update. This update includes some particularly fine and unusual pieces – some are rather colourful!

I've made no secret of my belief that excellent black crystals are very cool. But colour is great too, and the latest update has lots! The new DR Congo Update features some amazing hues of pink in beautiful specimens of cobaltoan dolomite from Katanga, some of which have green malachite in association. The update also includes a specimen with exquisite twinned calcite crystals from Mashamba West.

This Morocco Update includes excellent specimens of several minerals, including blue barite from the Sidi Lahcen Mine, fluorapatite from Imilchil, fluorite from Sidi Ayed and Tounfit, cobaltoan dolomite from the Agoudal Mine, and more.